Sun Dawei : "I wanted to have a closer connection with people through fashion"
A graduate from Ecole de la Chambre Syndicale de la Couture Parisienne, Chinese fashion designer Sun Dawei, formerly artistic director of French fashion maison Cacharel, created his brand DAWEI in 2016, showing at Paris Fashion Week. For the past 10 years, Sun Dawei has been travelling between French and Chinese cultures, working at Lolita Lempicka, Balenciaga and John Galliano.
Sun Dawei was one of seven French fashion designers invited in China for the First Franco-Chinese Fashion Meetings in Spring 2018, alongside with Christine Phung (Maison Léonard, Christine Phung), Marine Serre (Marine Serre), Stéphane Ashpool (Pigalle Paris), Bastien Laurent (AVOC), Nicolas Santi Weill (CEO of AMI), Jerry Sanghami (CEO of Morel & Gaté).
Doors took the opportunity to ask Dawei a few questions.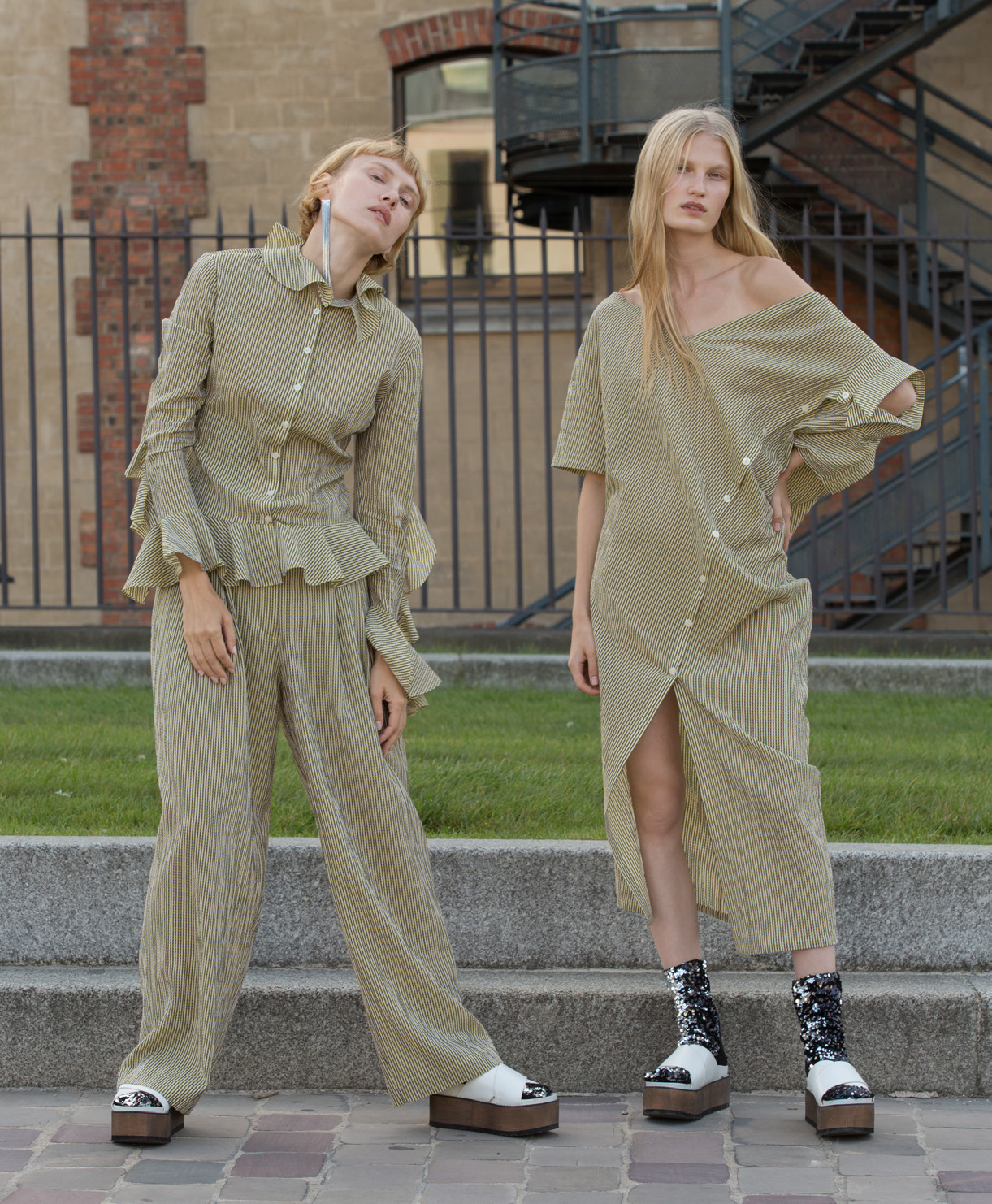 When did you decide to become a fashion designer?
When I was around 20. I started out studying fine arts, but really wanted to study design. Actually I was interested in every kind of design at the time, including architecture, but I thought that fashion designer would have more to do with people, and would be more interesting.
What gave you your break to set up DAWEI?
After some years, I was clearer about what I wanted to do and what I wanted to express. So in 2016, I decided to set up by own brand. I've had quite varied work experience, and have encountered a wide range of styles, with every job being the chance to accumulate experience. But all of this has been with me working for other people. When you feel your aesthetic world is sufficiently developed, it's time to create something yourself.
Being a design director for French brands has left you with what kind of impression?
I think in two main ways, the first being quite motivating, that is, to direct a brand you have to make and do things yourself, because you can learn so much this way. If you don't, you are just going to be observing from the outside, and can never gain that key insider understanding.
The other is that a design environment that is already conceptually complete and well established is probably not the right place to start something new, because entrepreneurship is best started from scratch. These are my two main take-aways.
For young people who want to become designers, can you give us some suggestions?
Someone who wants to learn design must first really love the industry, not only because of the spotlight or all the attention. If you really love fashion, you can enjoy what you do, and get all the fun out of it.
On top of this, design has many faces. What the media is keen to expose and what the outside world sees is the glamorous side of the profession. But most designers have to face up to a long period of very hard and difficult work. Sometimes designers are little more than manual workers. People outside the industry may not get to experience this side of a designer's life, but hardships and suffering are part of the designer's life.