From the legacy of a Chinese pictorial tradition where an idealized landscape seems suspended in time ("mountain and water" painting) to the accelerations of modernity and their consequences on nature and the environment, through visual narratives that take up its evocative power, the river has been a recurring motif of inspiration for photographers, both Chinese and those who have come to China to photograph.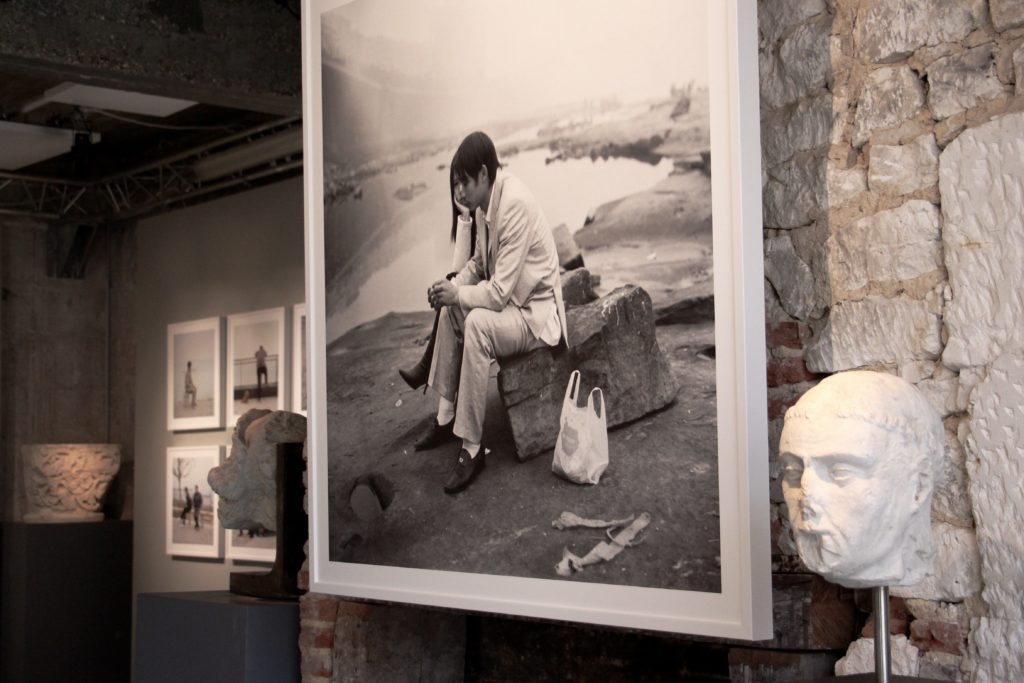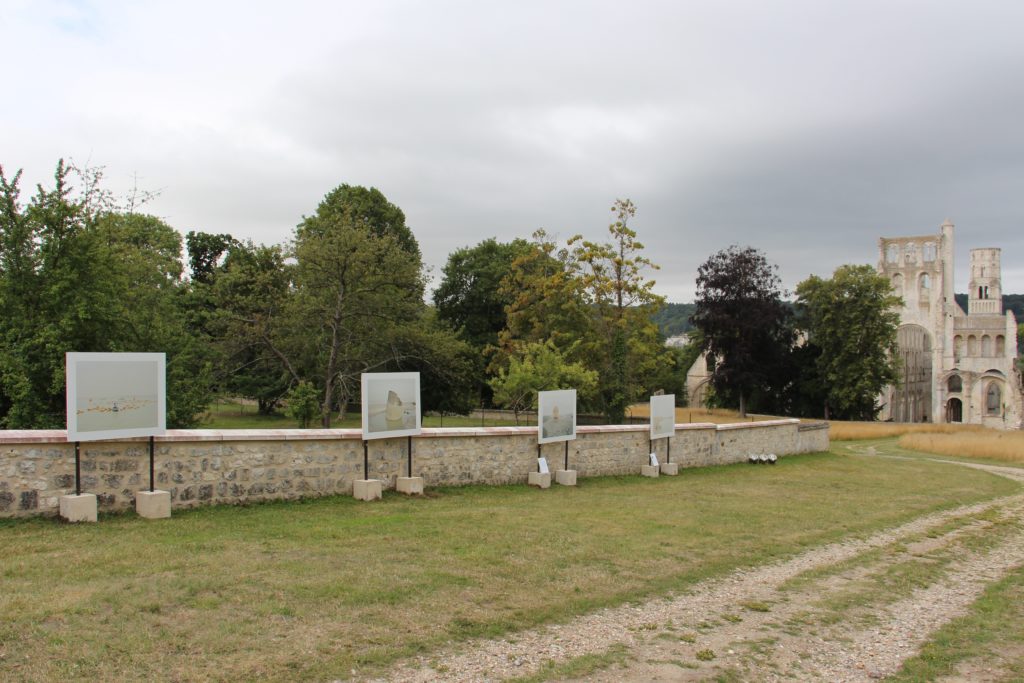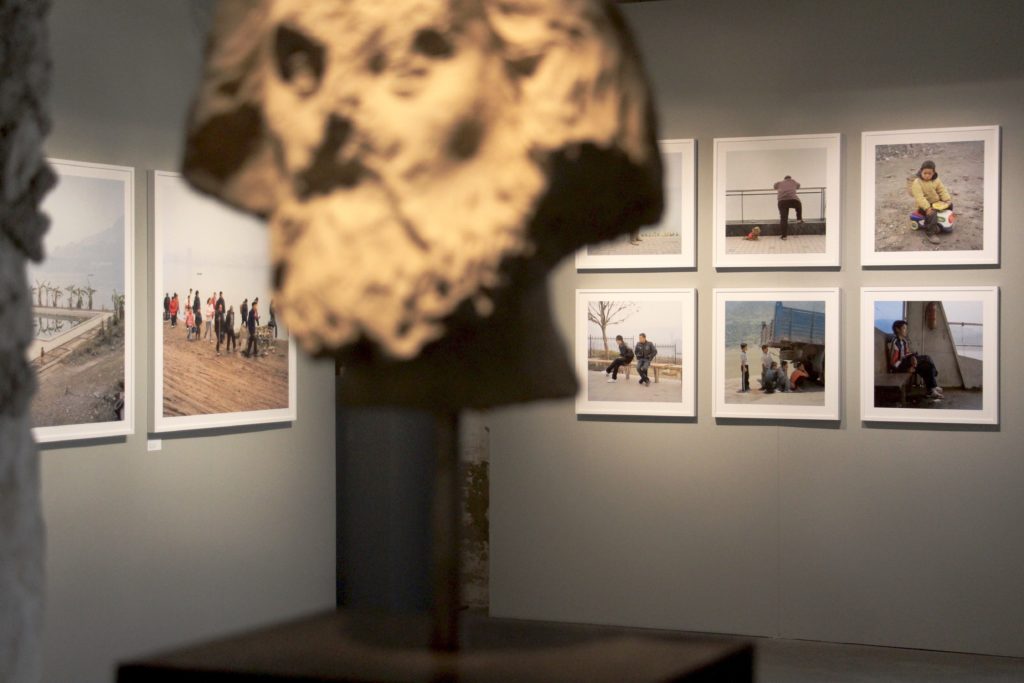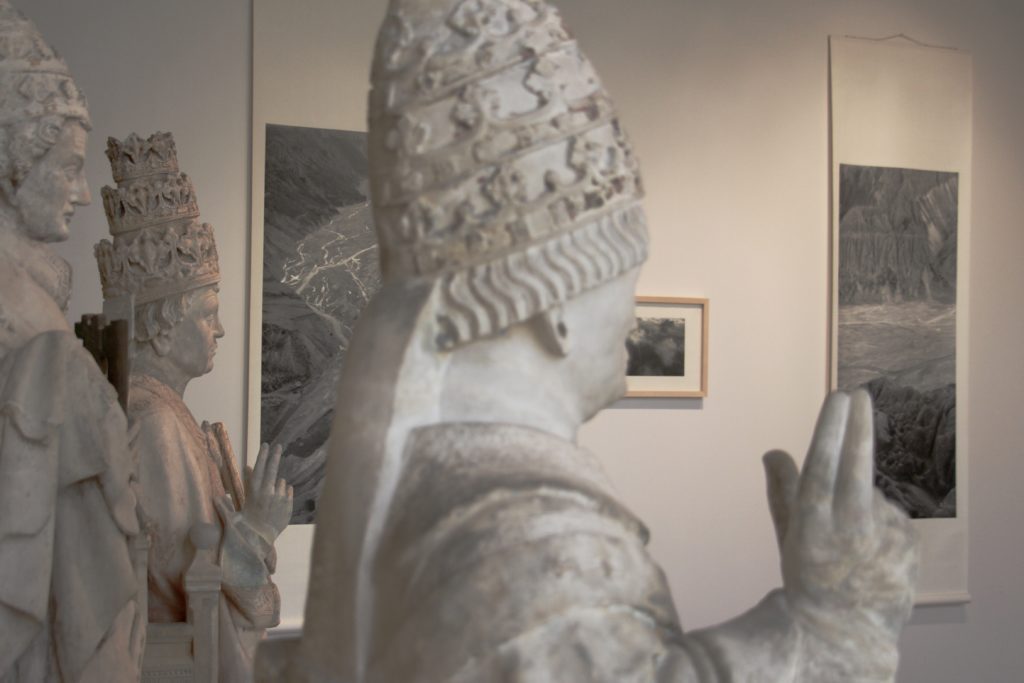 Landscape and its contemplation
The river, in particular the Long River (Yangzi) and the Yellow River (Huanghe), China's two largest water courses, is the inspiration of many works by Chinese poets, painters and calligraphers. In Chinese tradition, the river is an element of 'Shanshui' (mountain-water), natural landscapes codified in painting and literature, celebrating the harmony between man and the cosmos.
In the lineage of classical painters and early photographers in China, some artists choose these traditional concepts or historical references to capture the essence of the river in China today. Their images are imbued with serenity, showing human beings living by the rhythm of a constantly changing nature.
The river as witness to the acceleration of history
The second half of the 20th century has been marked by industrialization and urbanization. These phenomenons have transformed China, impacting durably its environment and climate. The massive Three Gorges Dam project from 1994-2009 was designed to contain the deadly floods of the Yangtze river, and has enabled the development of the world's biggest hydroelectric plant. Over 2 million people were displaced in the process, while 1300 historical and archaeological sites, 15 cities and 116 villages were submerged.
Dry lakes, pollution, landslides… the environmental consequences are countless. Chongqing, a municipality of 32 million inhabitants (70% of whom come from the countryside) which encompasses the site of the reservoir, benefits from the effects of the dam: it is the largest industrial and commercial center in southwest China. Striding along the banks of the country's rivers, photographers have documented the impact of industrialization on the Chinese landscape, environment and society.
Narrative flows
Mythological, poetic and historical sites, rivers inspire young contemporary artists who create strong visual narratives using their evocative power. From initiatory journeys triggered by novels and literary references to stagings of the body, and a quest for meaning and beauty amid chaos, rivers provide a skeleton for fiction, or auto-fiction, where reality feeds an imagination haunted by issues pertaining to identity, history and natural landscape.
Contours and colors shrouded in a cloud of pollution, unexpected appearances in stranded and ghostly places, convey a sense of surrealist poetry to these images. The impact of the man-made on ever-evolving landscapes strangely coexists with the ever still appearance of these great rivers.