As LEMAIRE's designer Christophe Lemaire and Sarah-Linh Tran explain, "Lin Yan's work of paper feels confident and patient: the way she shapes paper to create texture and light seems infinite. In some way, her work echo the way we think about clothes: a light home as a shelter with multiple layers."
"Lin Yan – LEMAIRE Beijing Gateway" architectural style space is made of 3 paper doors, 1 paper window suspended from the ceiling with solid transparent wires and 1 paper installation on the ground that surrounds the elephant. 5 LEMAIRE complete looks are suspended to the ceiling between the paper doors and window, and accessories /bags displayed on the paper window and the installation which stand on the ground. Lin Yan thinks that Xuan paper is not merely the submissive medium of painting; rather, it can be shaped to possess weight and layers of its own. Black and white, firmness and softness are harmoniously juxtaposed; each quality implicates the other, like the constant negotiation of void and fullness in tai chi, or the yin-yang balance in traditional Chinese philosophy.
Collaging and shaping layers of hand-made paper, Lin casts old doors and windows from Beijing cityscape into sculpted paper paintings and creates an architectural environment. Her unique application of traditional materials brings out a texture and color which echo the DSM elephant's texture as well as the LEMAIRE collection.
"Creation is also a process of communication with material. When I hold the traditional Chinese handmade paper which is the material just like me, it is as comfortable and pleasant as wearing a garment that would perfectly express my personality."

Lin Yan
Echoing the evolution of their new lifestyles, the LEMAIRE AW21 wardrobe explores the notions of second skin and clothing as a perfectly proportioned refuge. The collection is enveloping with its sleek ample volumes and its multiple overlaps, protective with its quilted fabrics and its understated luxuriance.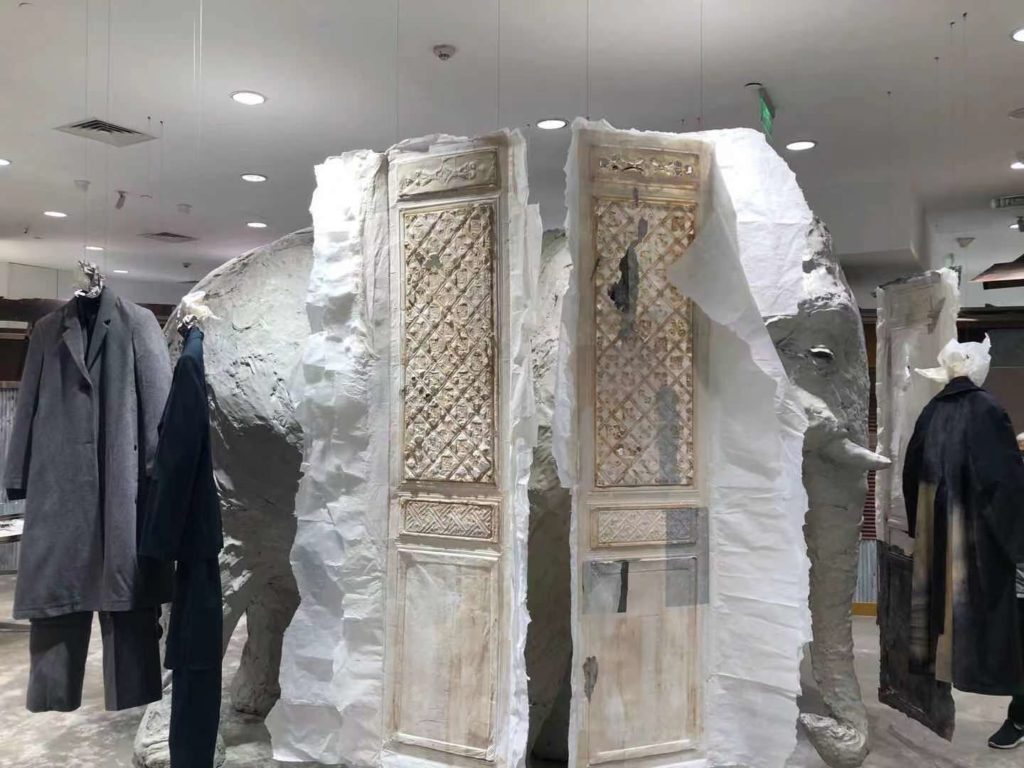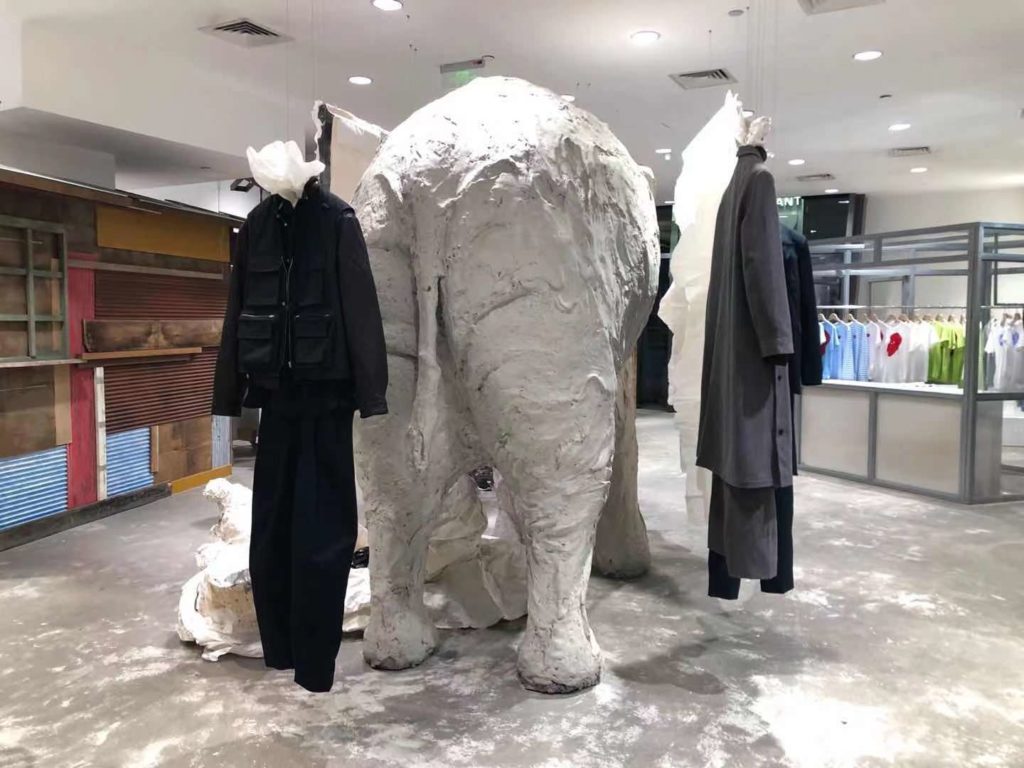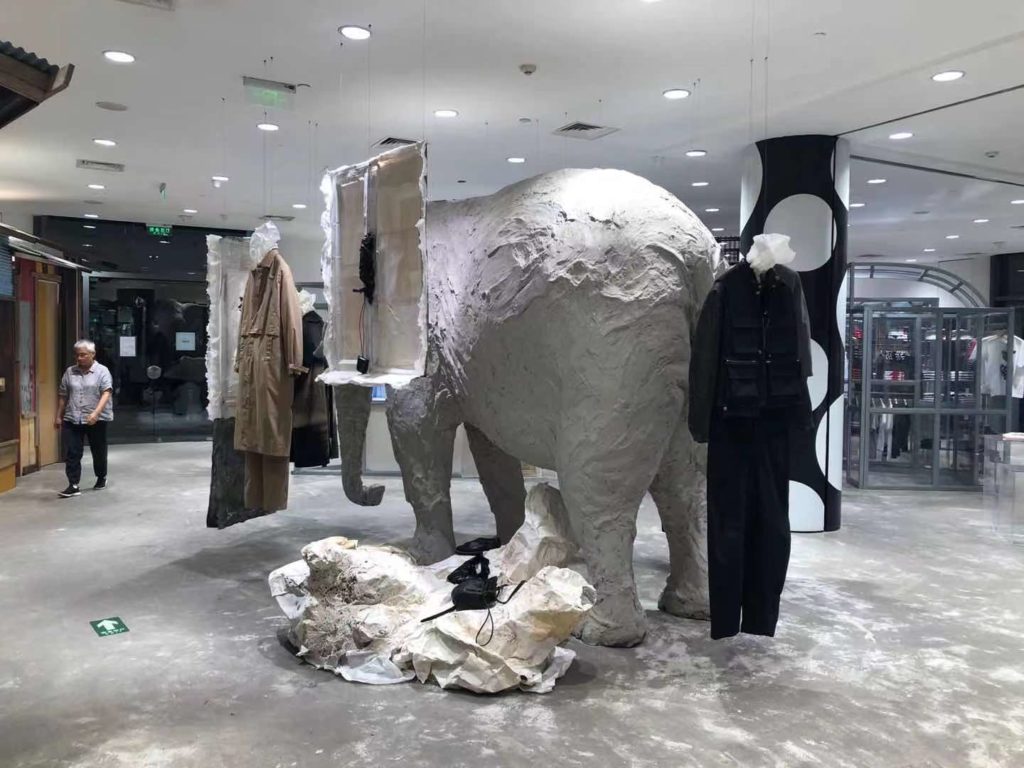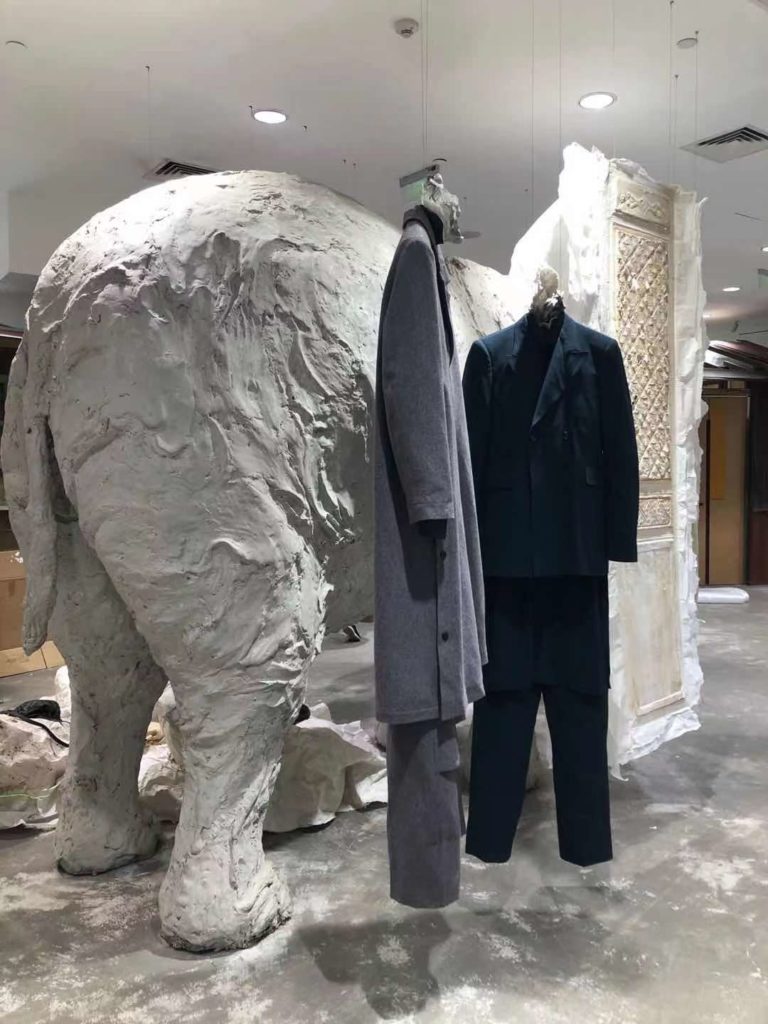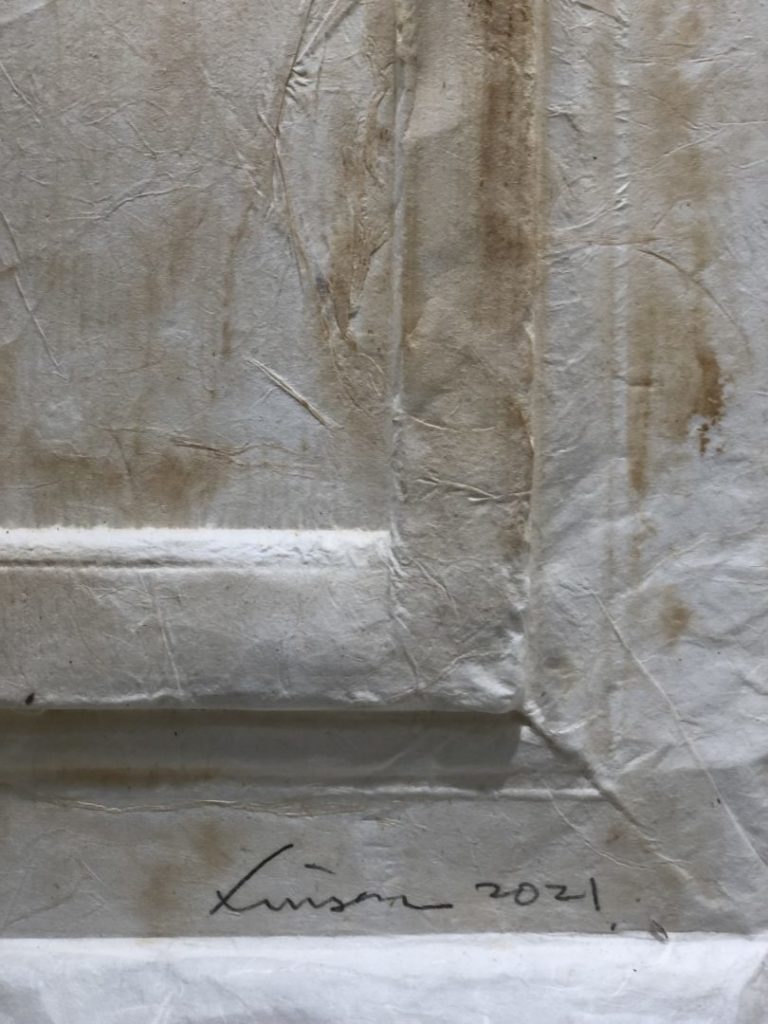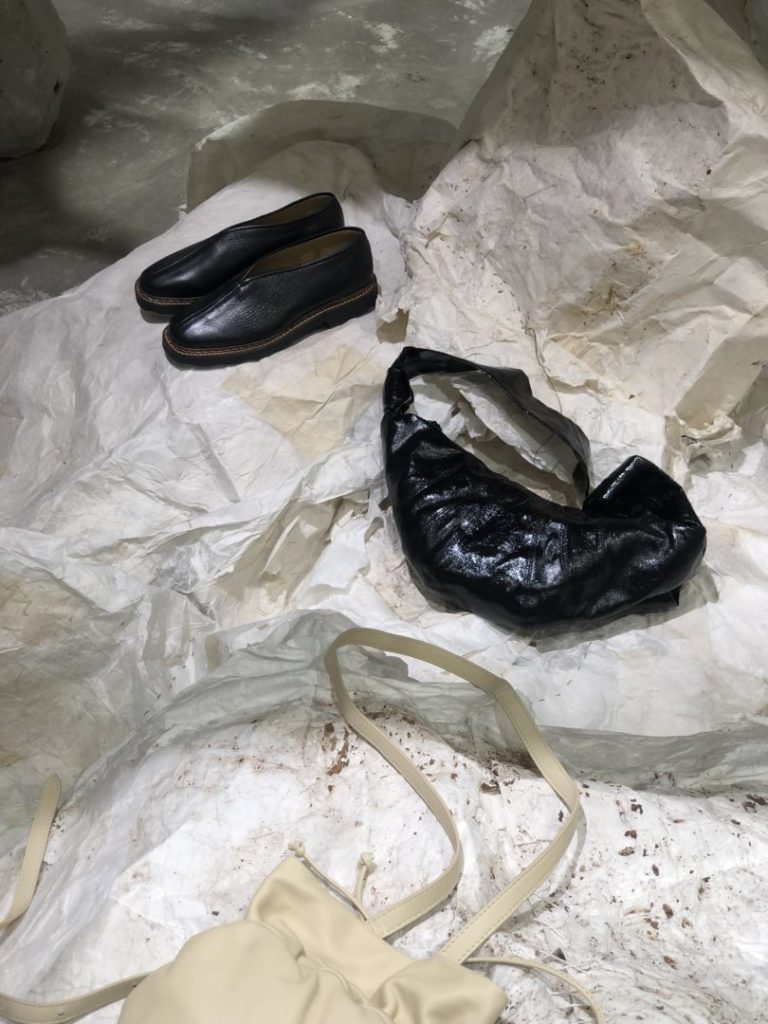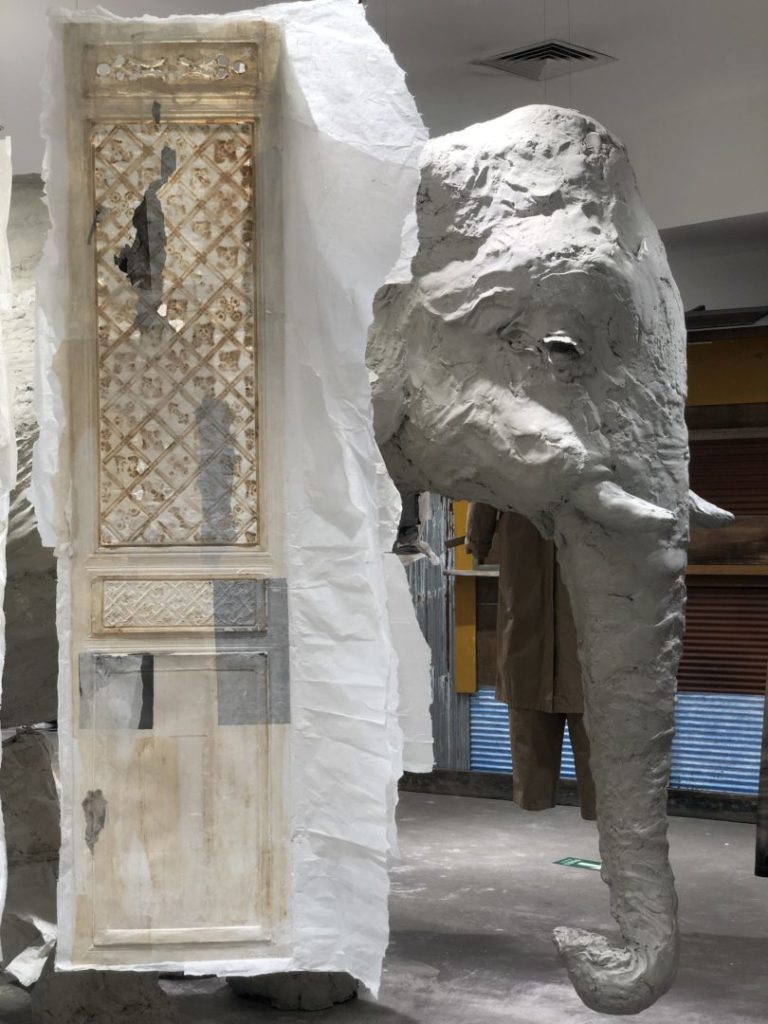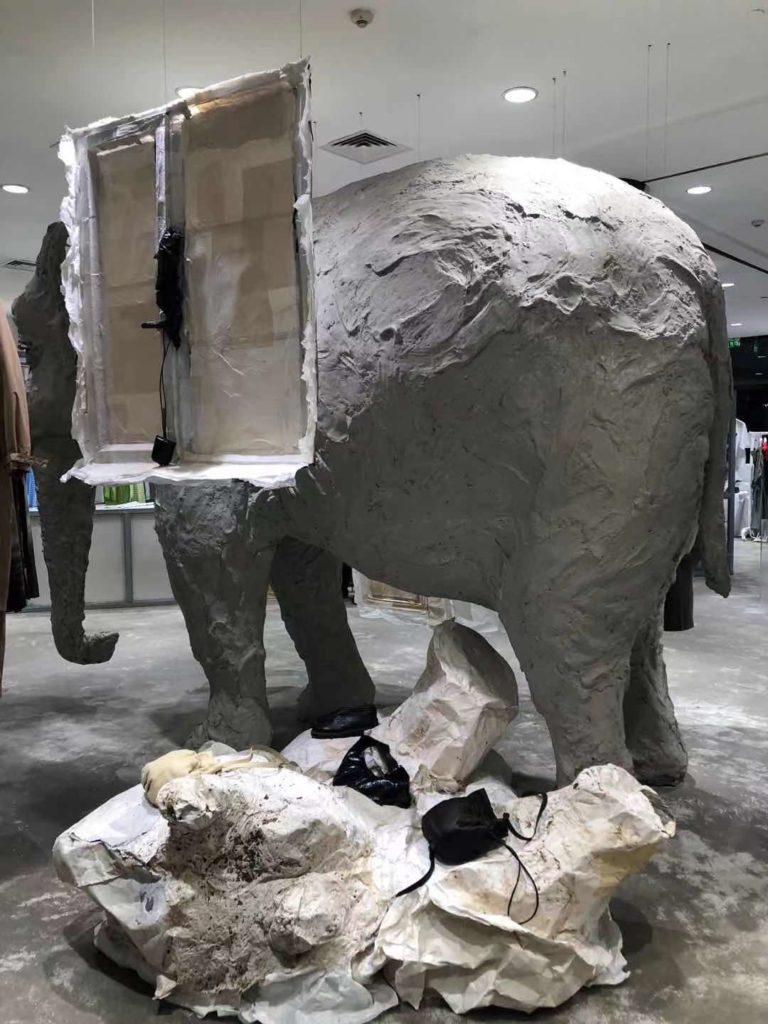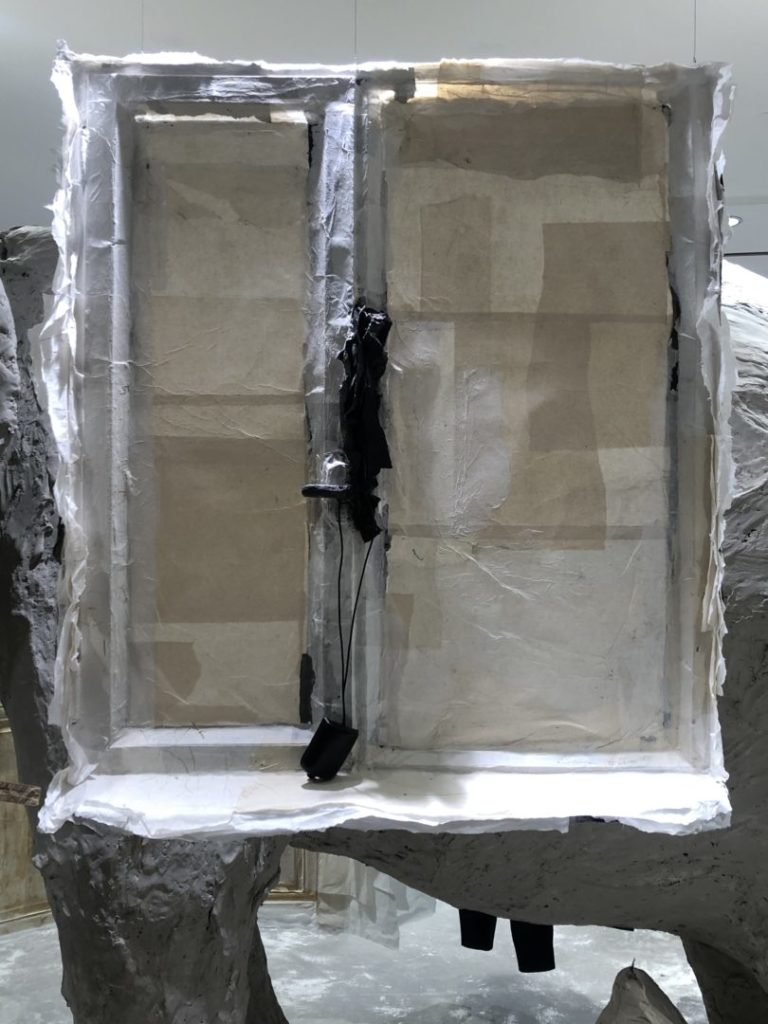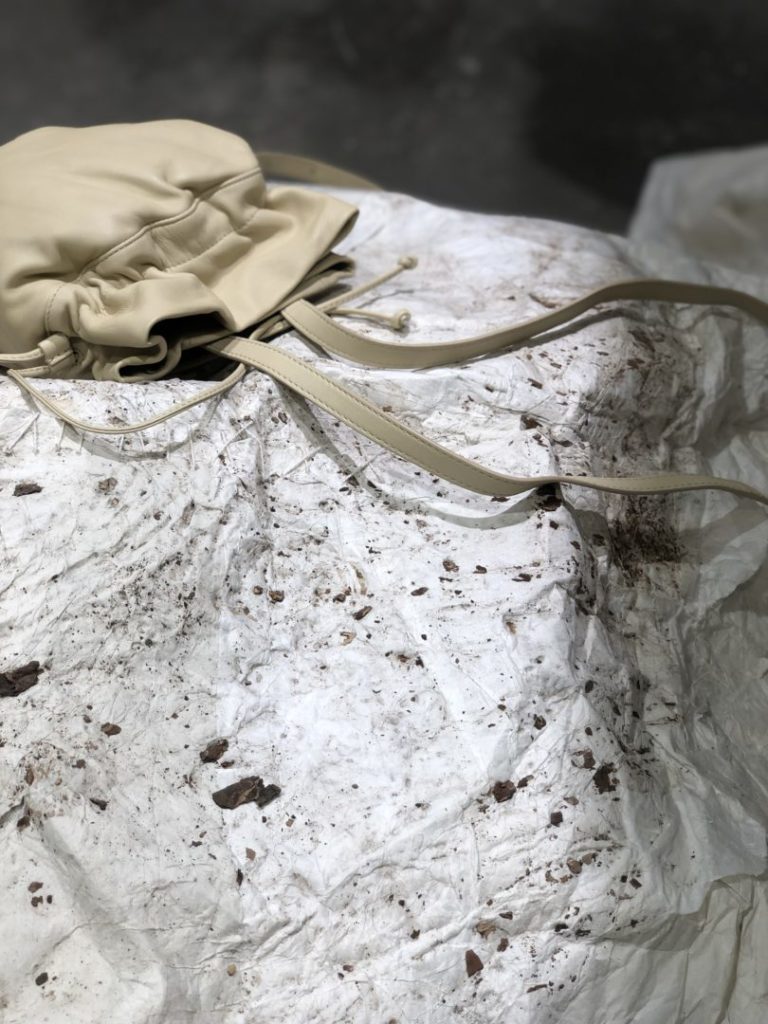 Lin Yan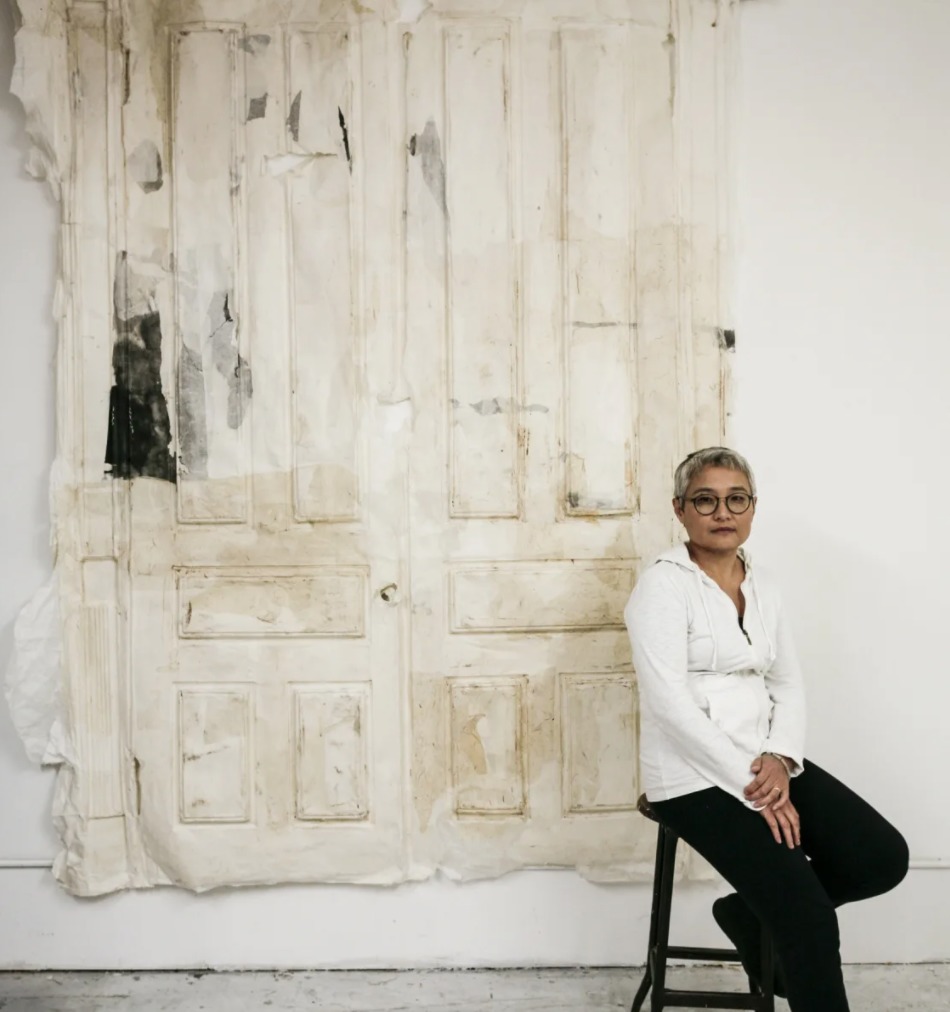 Born in 1961 in Beijing. Graduated from the Central Academy of Fine Arts, Beijing in 1984. She has been working with Chinese traditional handmade Xuan paper unconventionally in her contemporary paintings, installations and video works. Her work has been included in multiple exhibitions worldwide. Lin Yan went to Beijing to visit her family by mid-March 2020 during pandemic time and has stayed there till now.
More info on the artist's website
LEMAIRE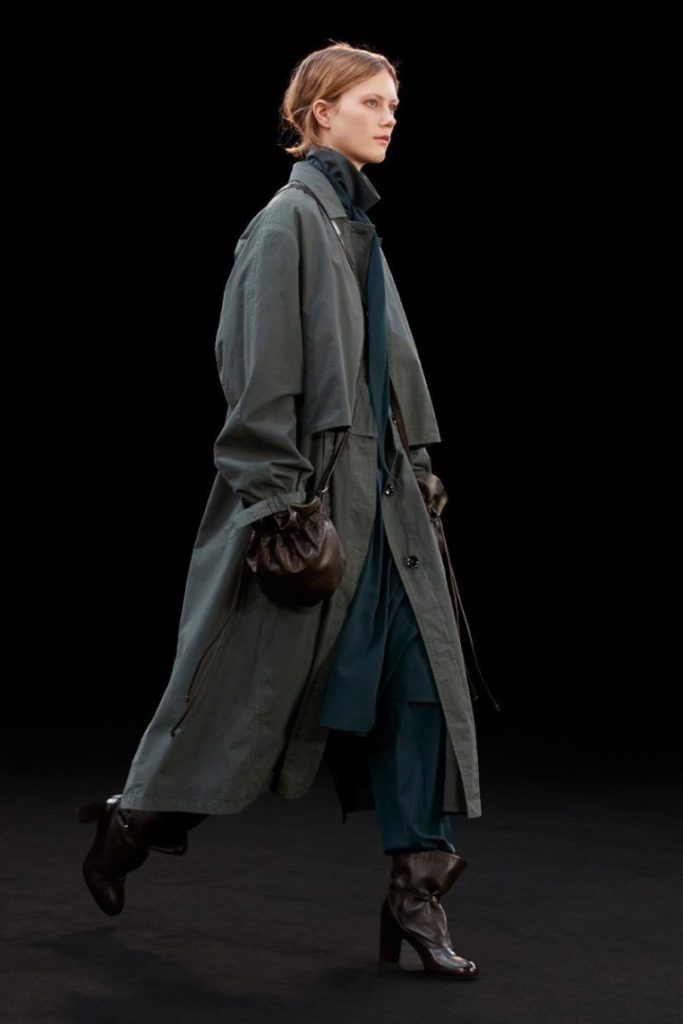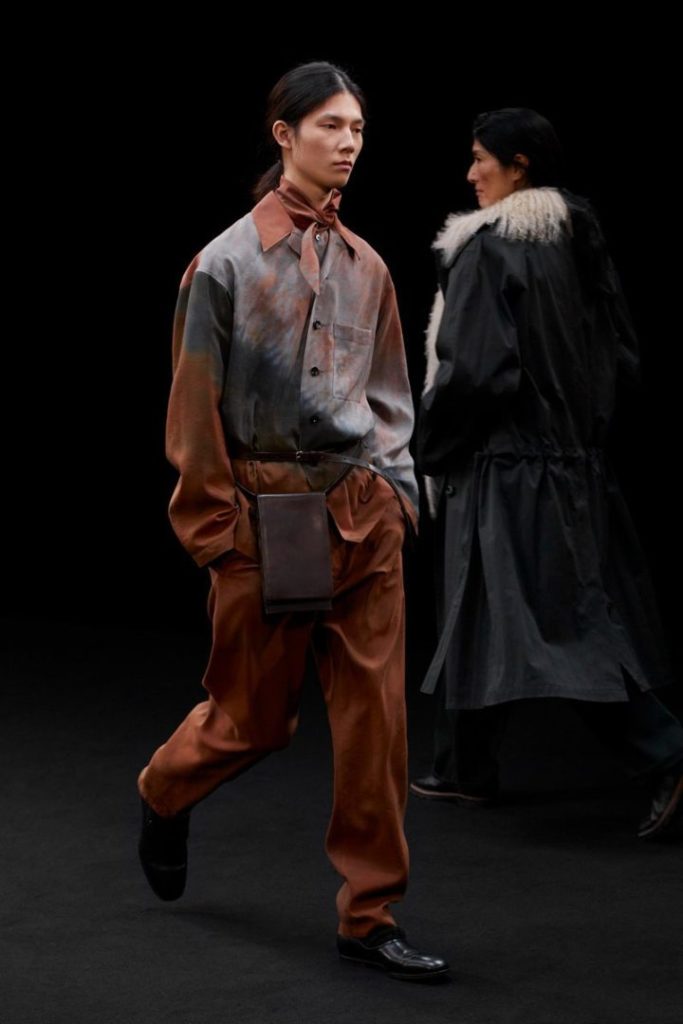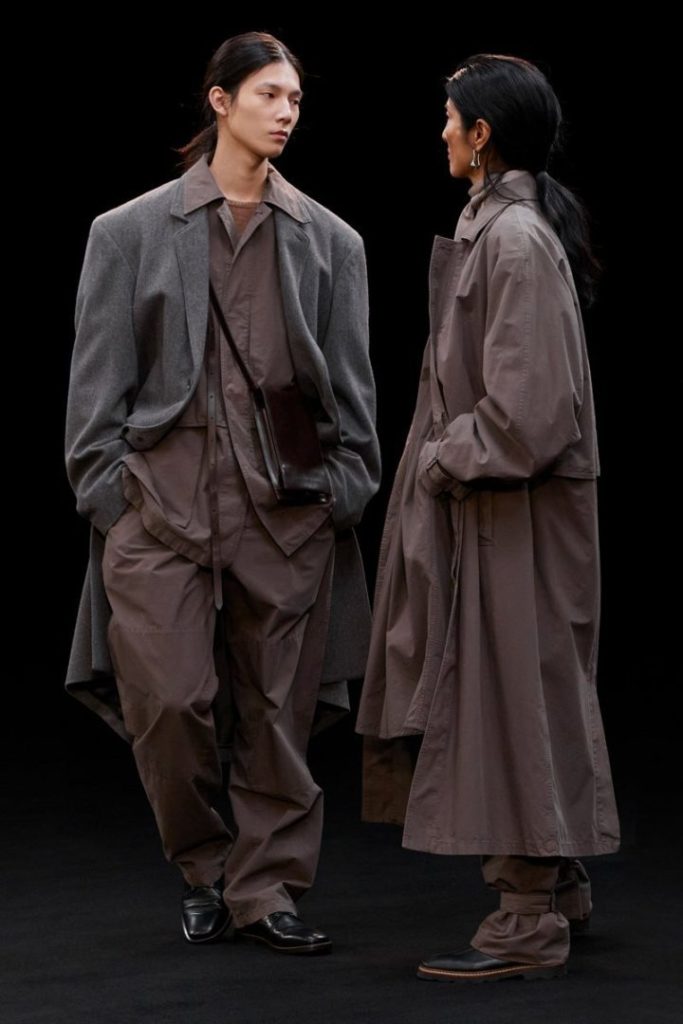 Helmed by Christophe Lemaire and Sarah-Linh Tran, the LEMAIRE brand offers a timeless Parisian style that is cosmopolitan, sophisticated and rich in influences. Crafted from fabrics selected for their quality and designed for everyday wear, the wardrobe is eminently modular—the supple silhouettes and soft color palette allow LEMAIRE outfits to be restyled and accented over time.