"Yves Klein – Painter of Space" highlights three of the main aspects of Yves Klein's work: monochromy, or the spiritual power of color; the imprint of flesh, the canvas as receptacle of sensitivity; and emotional power, the essence of art.
Constructed in just seven years before his sudden death, Klein's bold work, which anticipates many later trends, remains fully relevant today.
The exhibition is curated by the Archives Yves Klein in collaboration with the curatorial advisor Yongwoo Lee.
About Yves Klein
Yves Klein, born in 1928 in Nice, had as a first vocation to be a judoka. It was only back in Paris, in 1954, that he dedicated himself fully to art, setting out on his 'adventure into monochrome'. Animated by a quest to 'liberate color from the prison that is the line', Yves Klein directed his attention to the monochrome which, to him, was the only form of painting that allowed to 'make visible the absolute'.
By choosing to express feeling rather than figurative form, Yves Klein moved beyond ideas of artistic representation, conceiving the work of art instead as a trace of communication between the artist and the world; invisible truth made visible. His works, he said, were to be 'the ashes of his art', traces of that which the eye could not see.
Yves Klein's practice revealed of new way of conceptualizing the role of the artist, conceiving his whole life as an artwork. 'Art is everywhere that the artist goes', he once declared. According to him, beauty existed everywhere, but in a state of invisibility. His task was to capture beauty wherever it might be found, in matter as in air.
The artist used blue as the vehicle for his quest to capture immateriality and the infinite. His celebrated color-material bluer-than-blue hue, soon to be named 'IKB' (International Klein Blue), radiates colorful waves, engaging not only the eyes of the viewer, but in fact allowing us see with our souls, to read with our imaginations.
From monochromes, to the void, to his 'technique of living brushes' or 'Anthropometry'; by way of his deployment of nature's elements in order to manifest their creative life-force; and his use of gold as a portal to the absolute; Yves Klein developed a ground-breaking practice that broke down boundaries between conceptual art, sculpture, painting, and performance.
Just before dying, Yves Klein told a friend, "I am going to go into the biggest studio in the world, and I will only do immaterial works." Between May 1954 and June 6, 1962, the date of his death, Yves Klein burned his life to make a flamboyant work that marked his era and still shines today.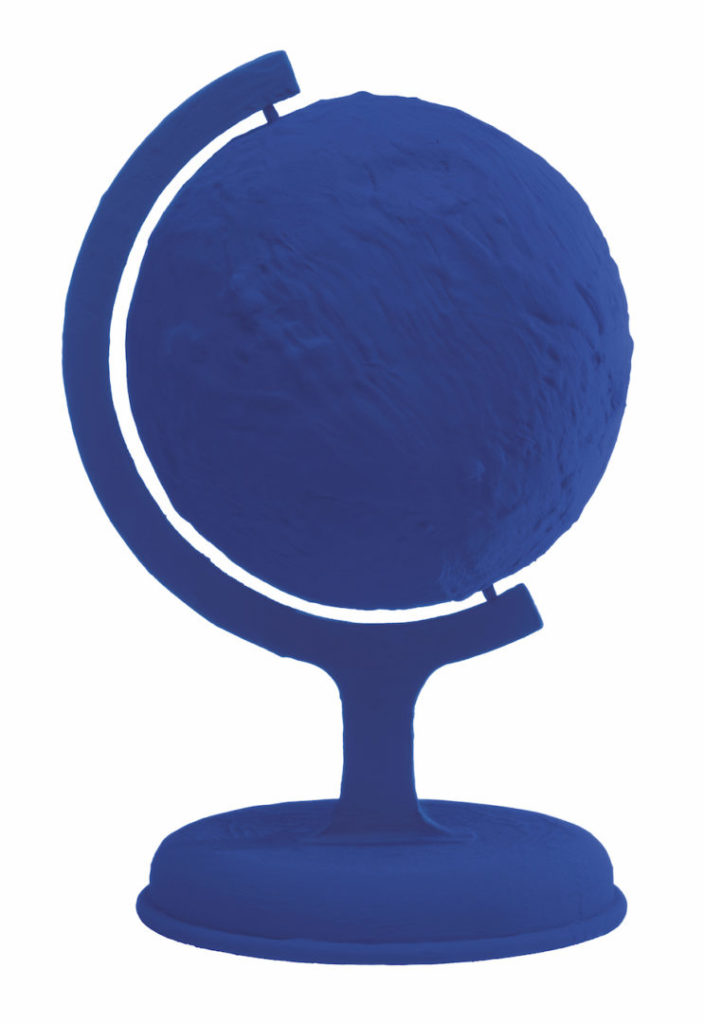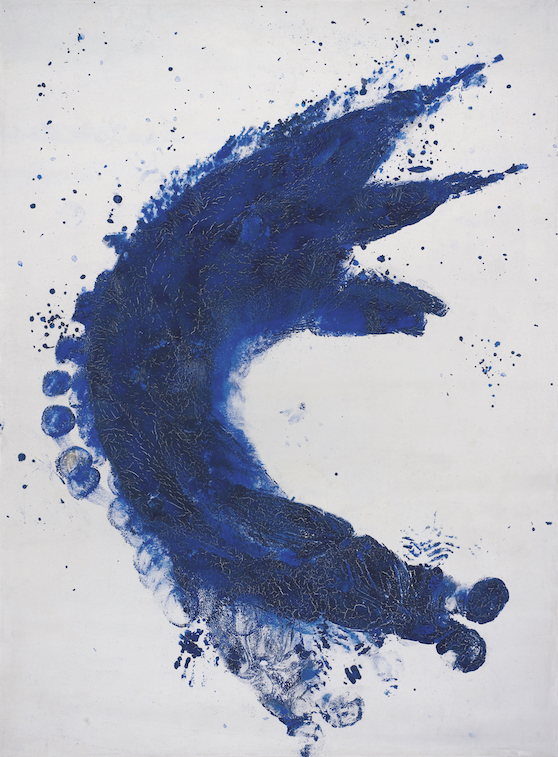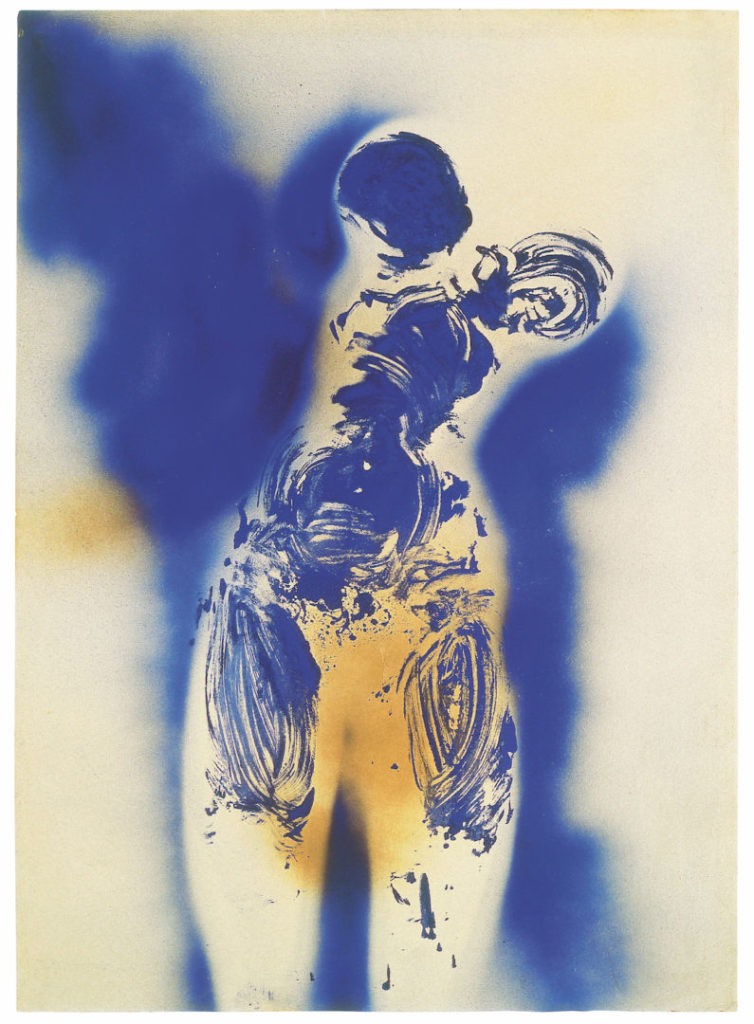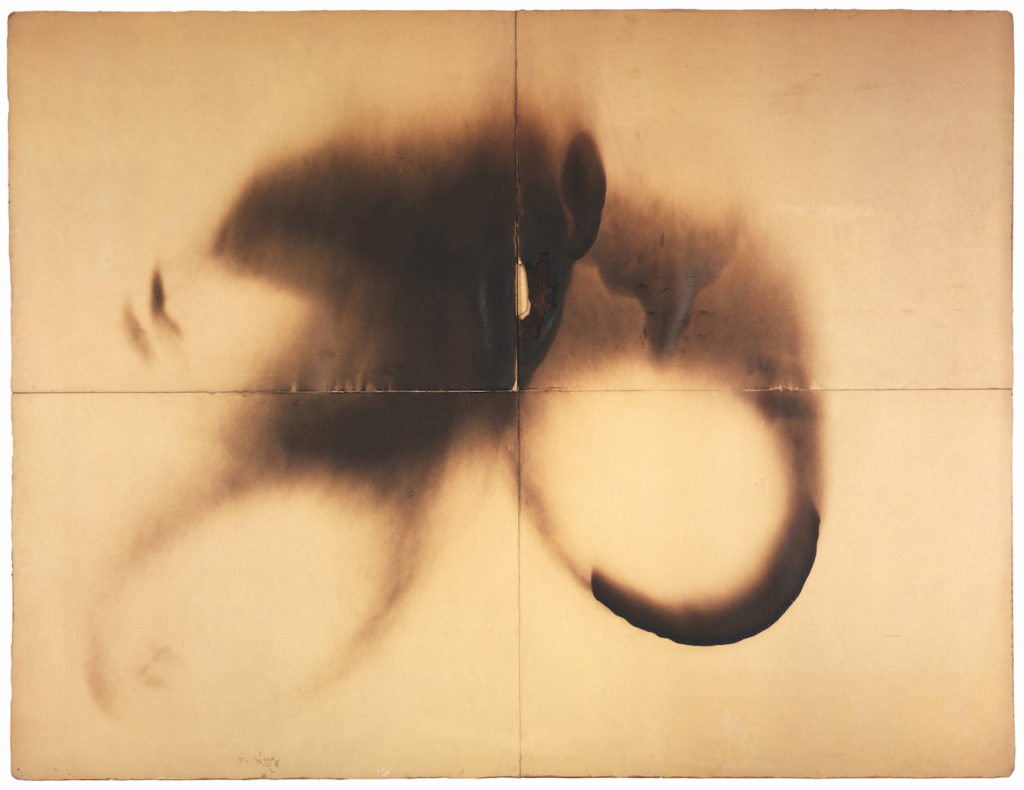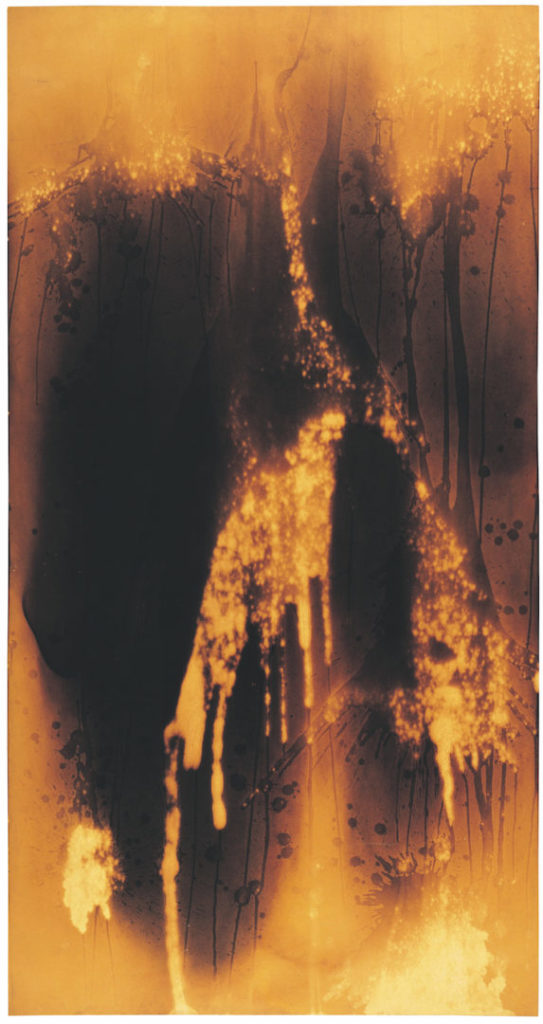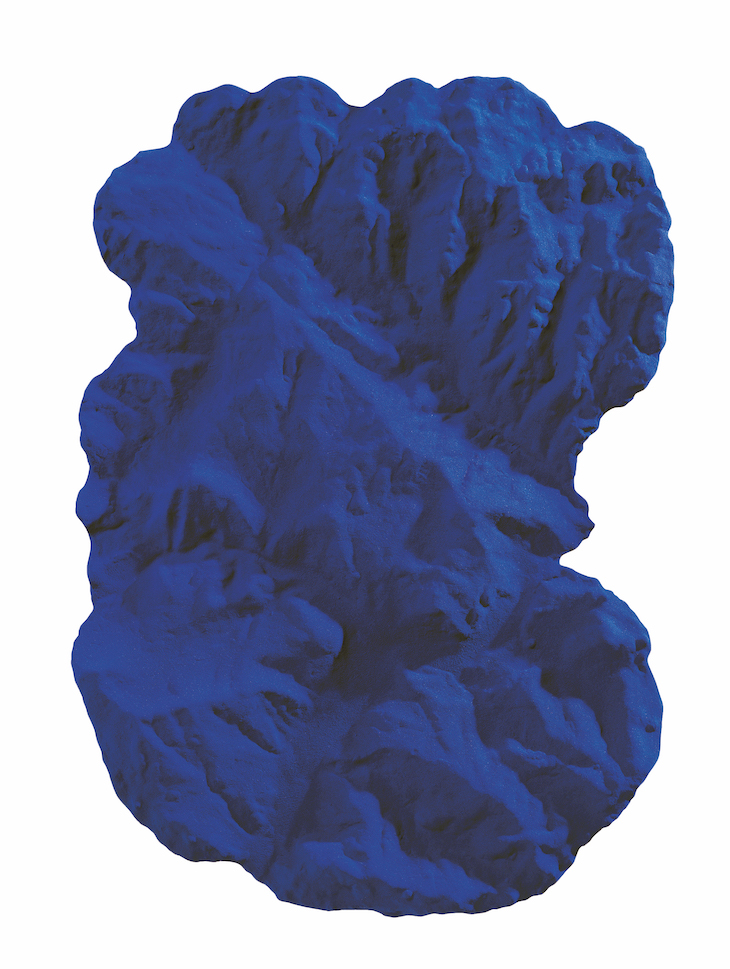 About Archives Yves Klein
Passed away prematurely in 1962 at the age of 34, Yves Klein left behind him a major work and archives rich of documents, writings, photographs, films, audio recordings, books and notebooks. These archives are documented and maintained by Rotraut Klein Moquay, Yves Klein's widow, who pursues his work to this day.
The missions of the Archives are to contribute to a better knowledge of Yves Klein's work, work towards the realization of a new catalog raisonné, be accessible for scientific and artistic research and organize and participate in various cultural projects around the world.
About Guardian Art Center
Located close to the Forbidden City, on Wangfujing, Beijing's most famous shopping avenue, the Guardian Art Center opened its doors in 2017. Created by auction house China Guardian and designed by German architect Ole Scheeren, the Guardian Art Center gives pride of place to Chinese art, both classical and contemporary, with numerous collaborations with the Palace Museum, and to international artists and architects (Raphaël, Alphonse Mucha, Yves Klein, Kengo Kuma, Zaha Hadid).
"Yves Klein – Painter of Space" is the second exhibition presented in collaboration with Doors agency, following "Mucha – The Magic of Line" in 2022.
About Yongwoo Lee
Yongwoo Lee is a professor at the College of Architecture and Urban Planning at Tongji University (Shanghai). He is the founder and former artistic director of the Gwangju Biennial and the Shanghai Project. He was also Director of the Shanghai Himalayas Museum and President of the International Biennial Association. He has taught as a professor at Shanghai University and Korea University, and as a Distinguished Professor at Tokyo University of the Arts.