Rehabilitation and environmental awareness are the underlying themes of the "ReBirth" exhibition. It however, focuses above all on today's encounter between man and nature – and in particular, its elements: water, clouds, rocked lava, dust, fire, plants, etc. recalling the situation of the Choi Centre • Cloud House.
The Choi Centre • Cloud House is a rehabilitation place constructed with over 200.000 bricks and wood beams from the Qing era, salvaged across Beijing's old city during its renovation. The house is located at the intersection of nature and the city. Looking at the north, rural China stretches endlessly while Beijing's multiple skyscrapers draw the skyline towards the south. The Choi Centre • Cloud House aspires to link its cultural programs with its environmental commitments.
Institutional Partners: French Embassy, Institut Français, Croisements festival 2022, Delegation of the European Union to China, EUNIC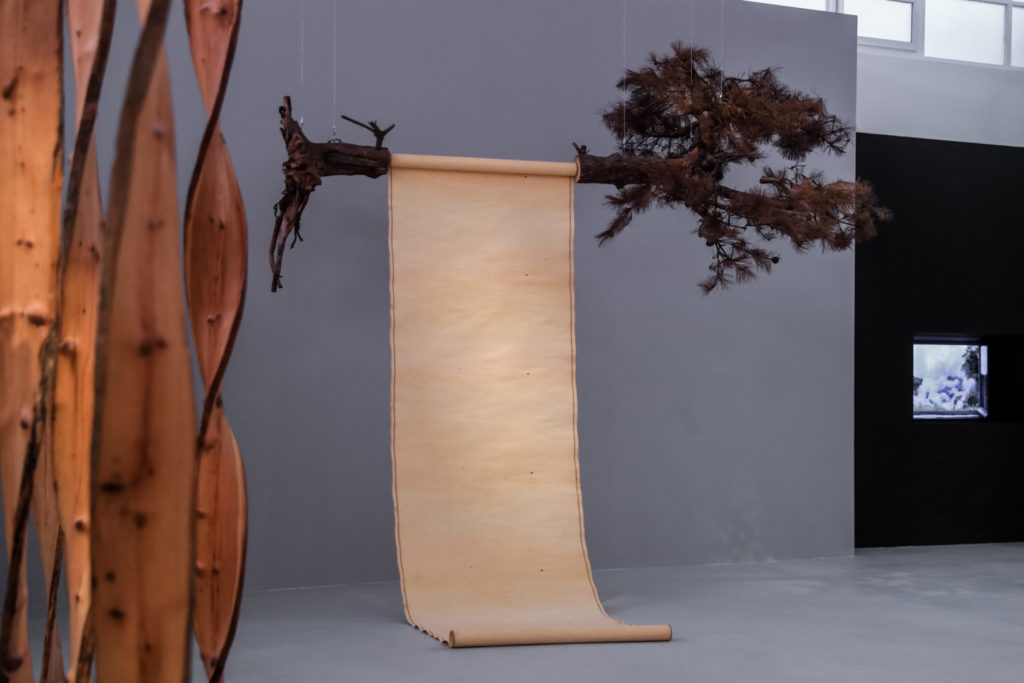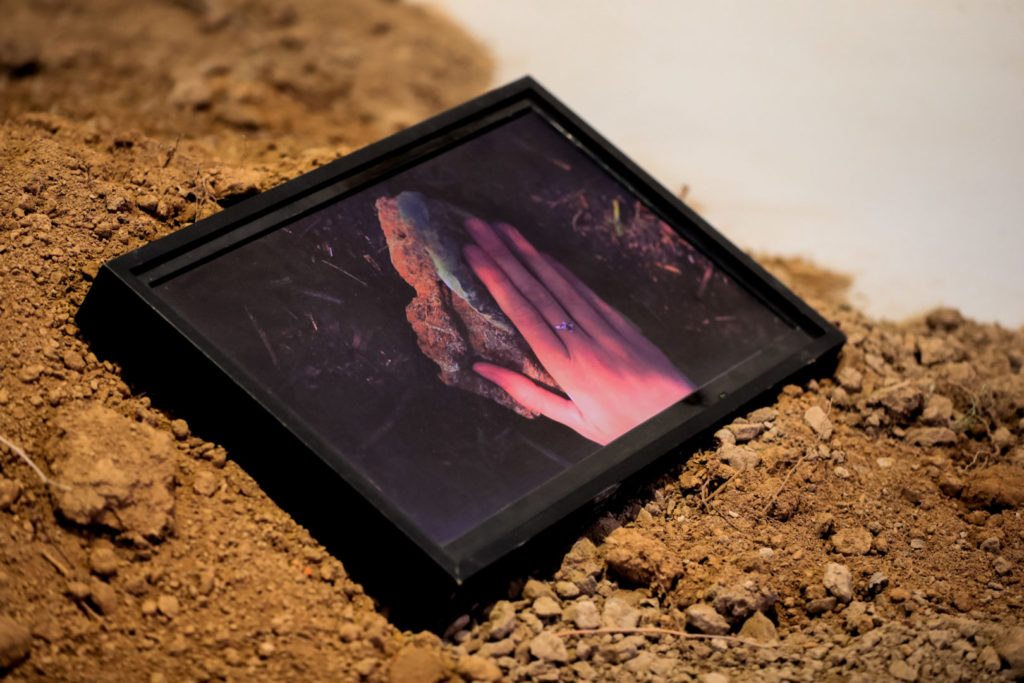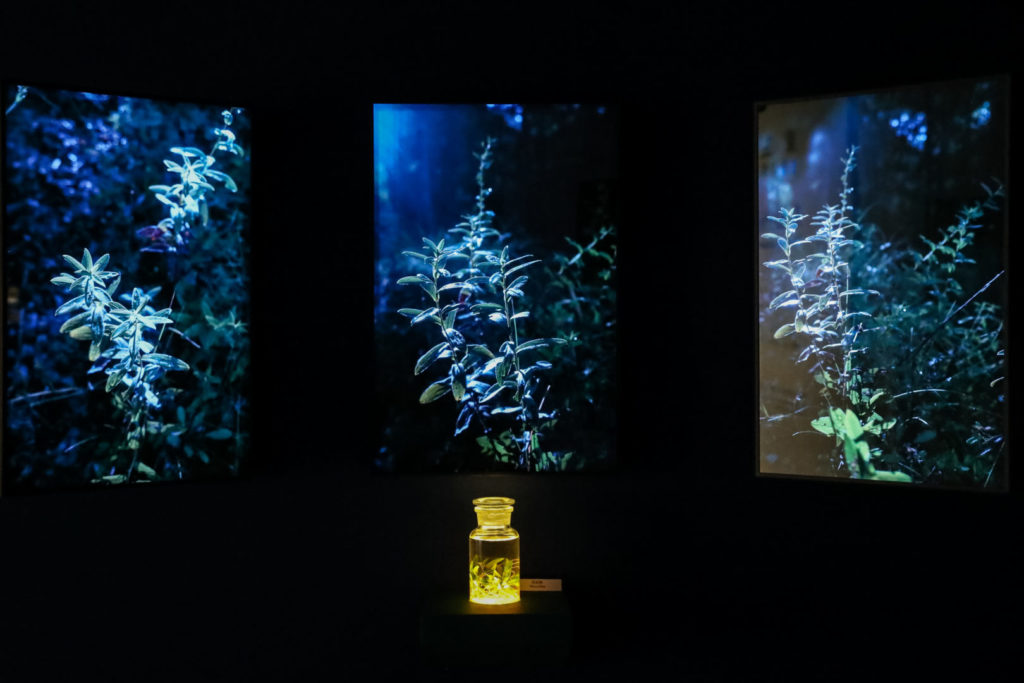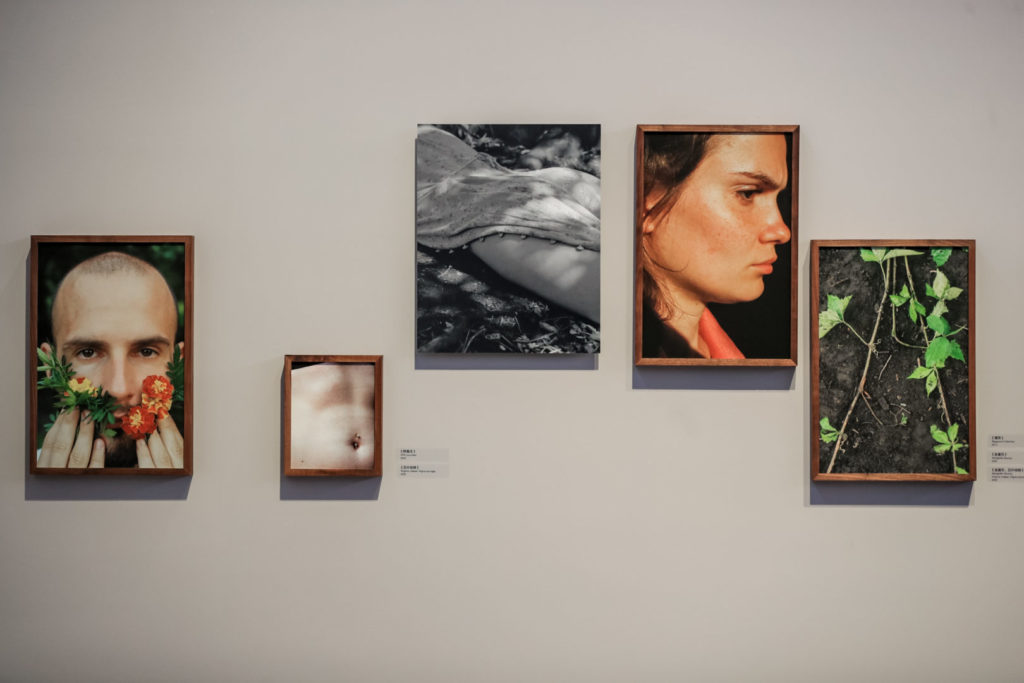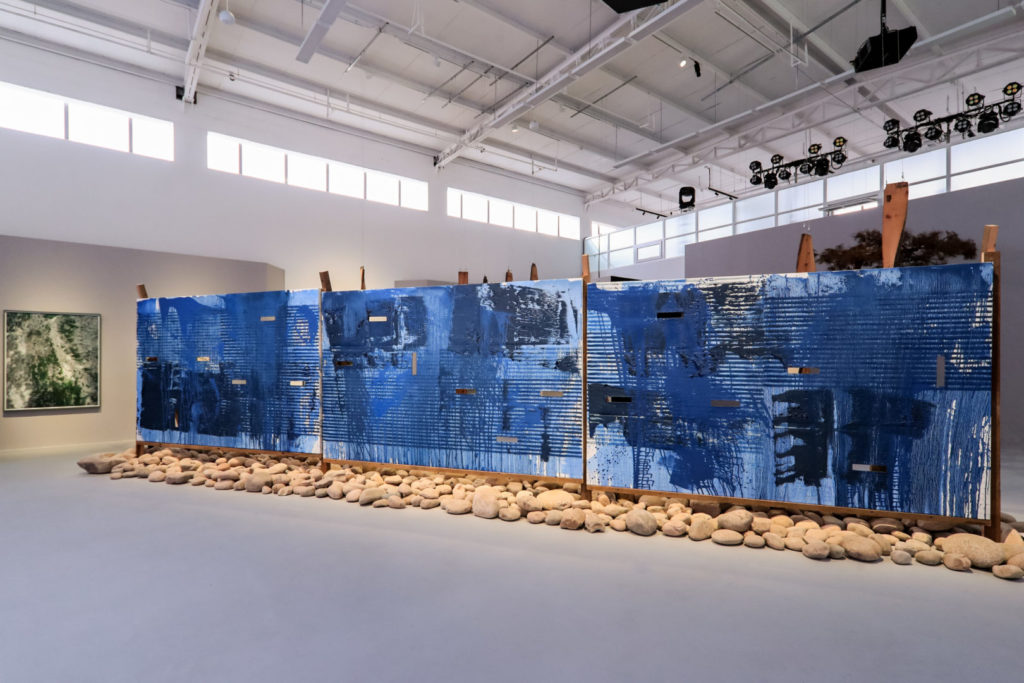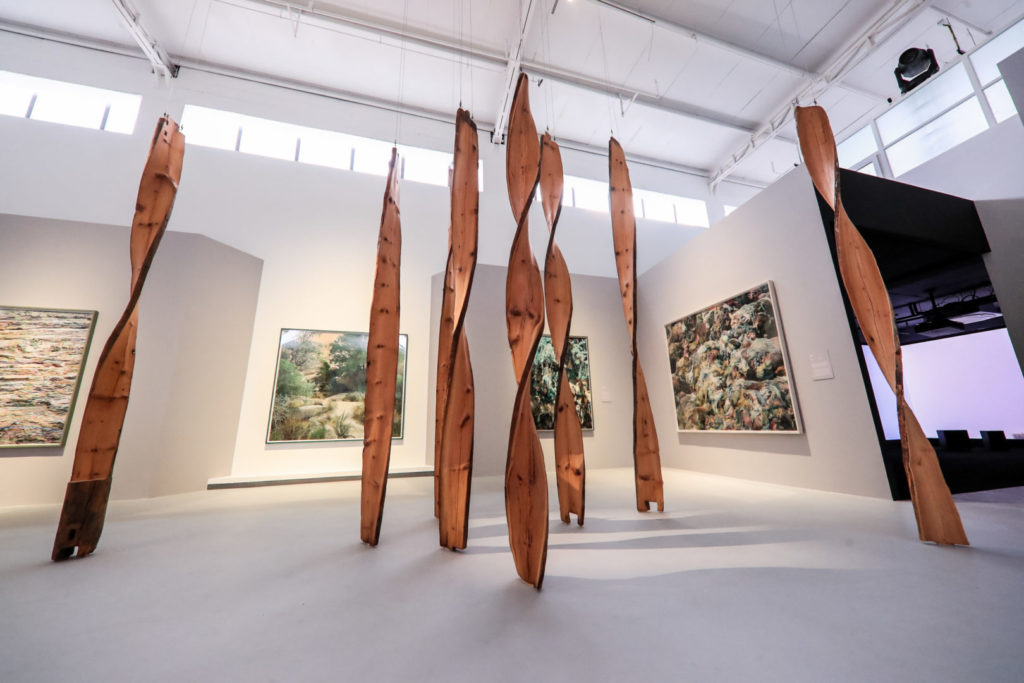 Hicham Berrada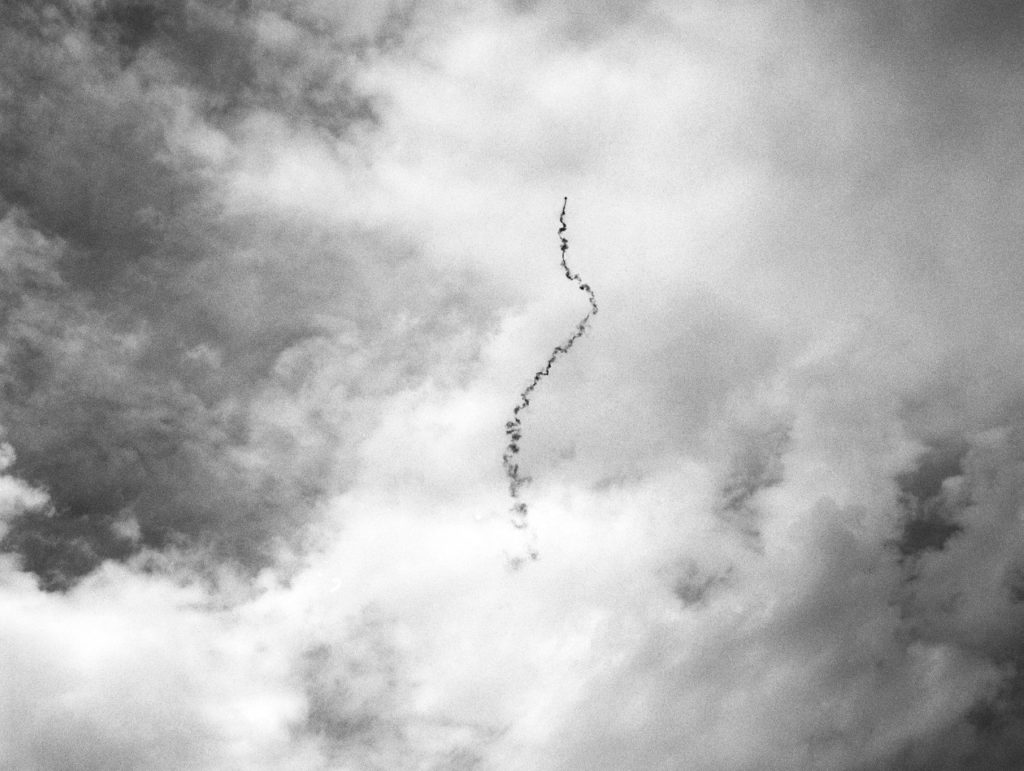 Born in 1986 in Casablanca (Morocco), Hicham Berrada lives and works in Paris and Roubaix (France).
Nurtured by a dual artistic and scientific background, Hicham Berrada's work combines intuition and knowledge, science and poetry. In his works, he explores scientific protocols that mimic different natural processes and/or climatic conditions as closely as possible.
"I try to control the phenomena I mobilize as a painter controls his pigments and brushes. My brushes and pigments would be temperature, magnetism, light."
Represented by the gallery kamel mennour (Paris), his work has been presented in numerous solo and group exhibitions at the Centre Pompidou (Paris), the Palais de Tokyo (Paris) and the MoMA PS1 (New York) among others. Hicham Berrada was nominated for the 2020 Marcel Duchamp Prize.
Vanja Bučan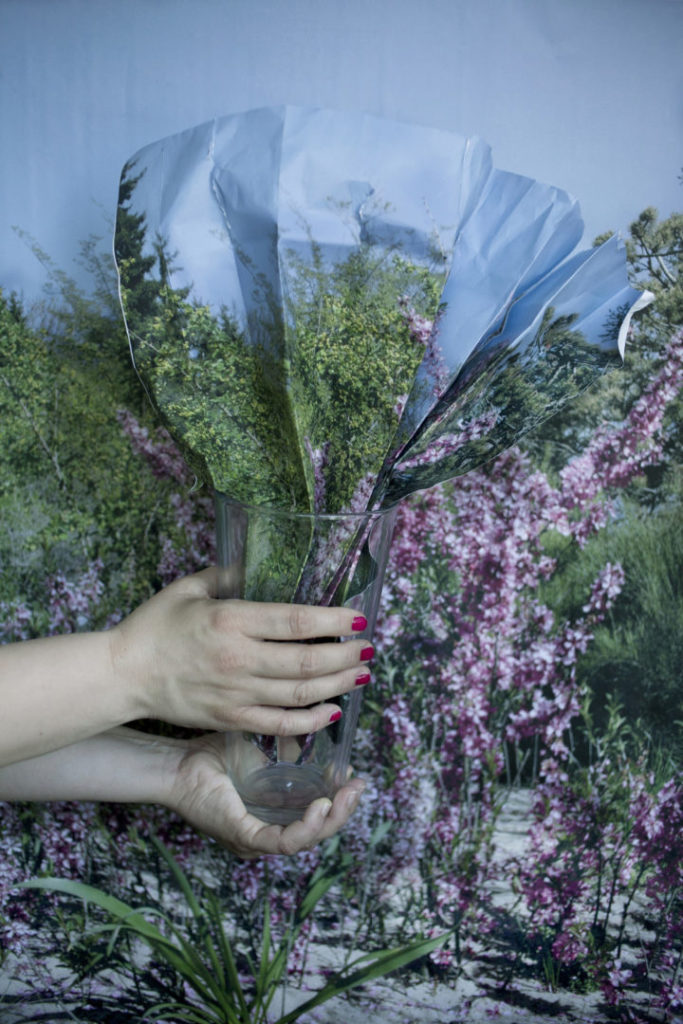 Vanja Bucan was born in 1973 in Nova Gorica, Slovenia. She currently lives and works in Berlin.
Trained in social sciences and photography, Vanja Bučan, a former environmental activist, uses this medium to express her convictions in a visual form that is accessible to all. In her work, she questions the relations between man and nature, most of her projects being centered on her own vision of nature, and how we, as humans, dominate it.
Her career is pathed with international prizes, publications, and exhibitions, making her one of the most internationally recognized Slovene artists. She is the winner of the Lens Culture Critics Choice Award (2020) among others, and exhibited throughout the world. She is currently represented by the Galerija Fotografija (Ljubljana).
Charlotte Charbonnel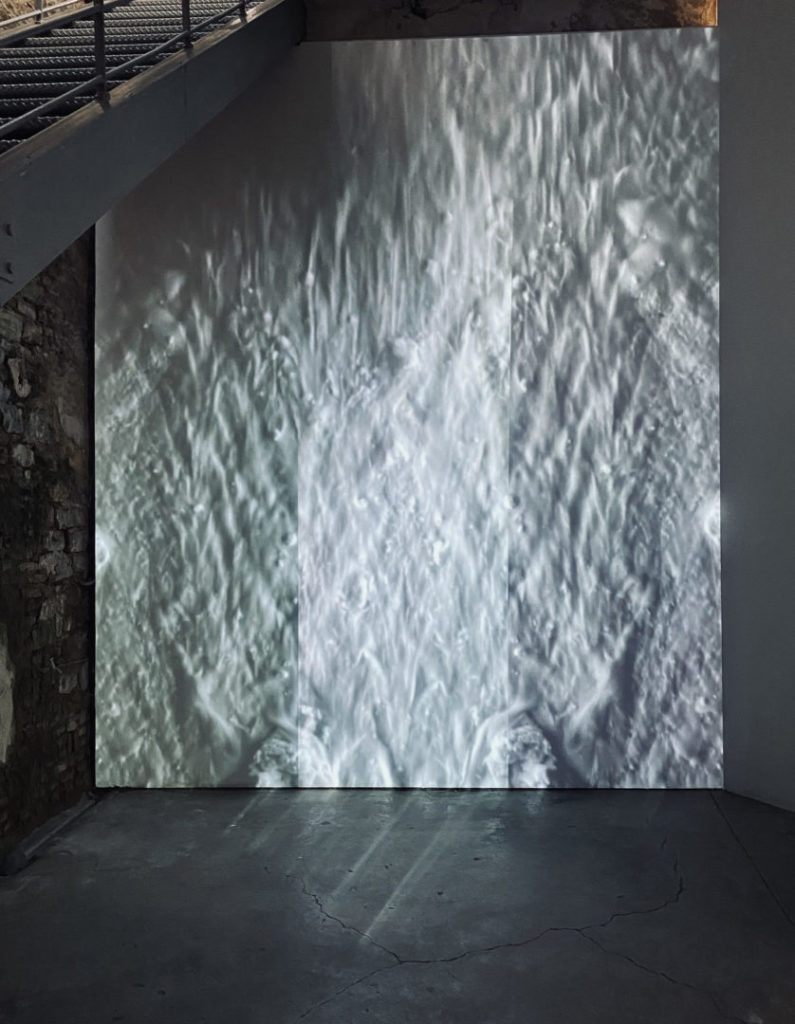 Charlotte Charbonnel was born in 1980 in France. She lives and works in Paris.
"For several years now, Charlotte Charbonnel seems to wish to weave the invisible links that unite the elementary materials of the universe. Her work stems from an empirical research with multiple entries: listening and capturing materials or natural phenomena, exploring the different states of matter, observing meticulously elusive substances… "

Nathalie Desmet
The artist pushes matter to conceive its illusion through installations and sculptures. She probes our environment to bring out its natural forces and make us feel its flow. As she listened to the world, she explored and transmitted the acoustic vibration of the places where she was invited to exhibit. Her multidisciplinary practice is linked to space and is nourished by "sciences", collaborations, and investigations of different fields and disciplines.
Named "Woman to Watch" in 2018 by Washington's National Museum of Women in the Arts, (D.C.), she exhibited her works in various institutions including the Palais de Tokyo in Paris. She is represented by the Backslash Gallery (Paris).
She was one of the artists featured in "ROCKS!", an exhibition curated by Doors 门艺 for ICICLE Cultural Space.
Guo Gong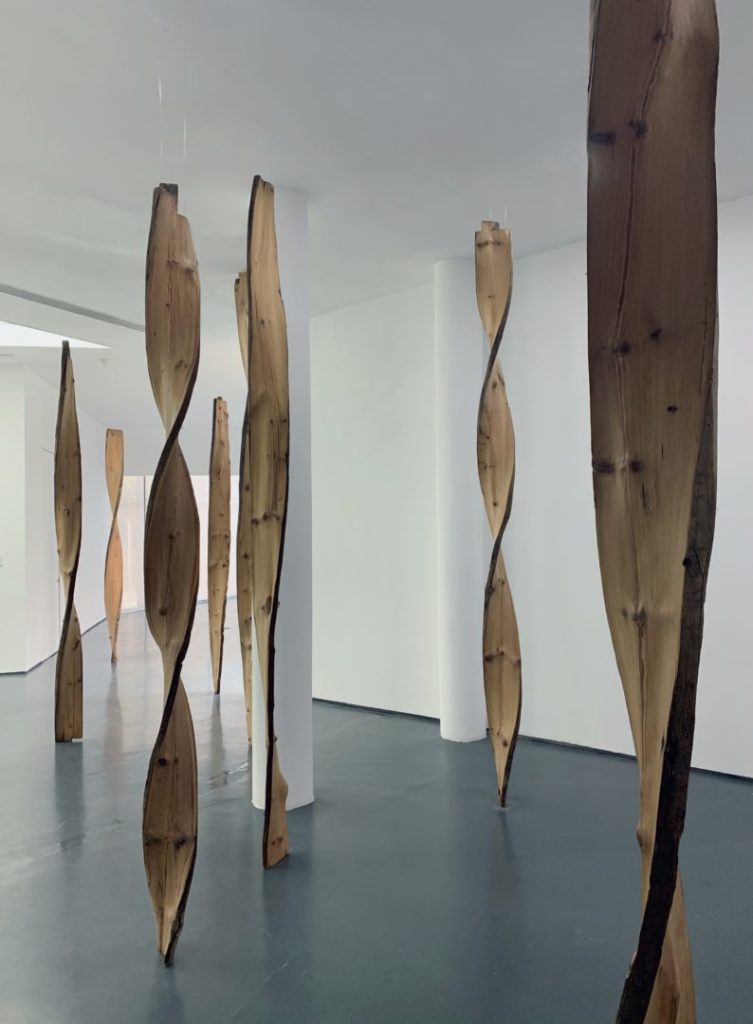 Guo Gong was born in Shanxi (China) in 1966. He lives and works In Beijing and Shanghai.
His artwork questions the nature of things and objects, which lies both in their original identity – elements of the natural world – and in their state and transformation as manufactured objects. By trying to show us visually the interiority of objects, the artist reveals a certain relationship between man and the universe he builds. Substances, materials, and time are at the heart of his poetic installations that follow an unspeakable yet present logic.
His work has recently been shown at the Hive Center for Contemporary Art (Beijing), and the NUOART (Beijing).
Huang Rui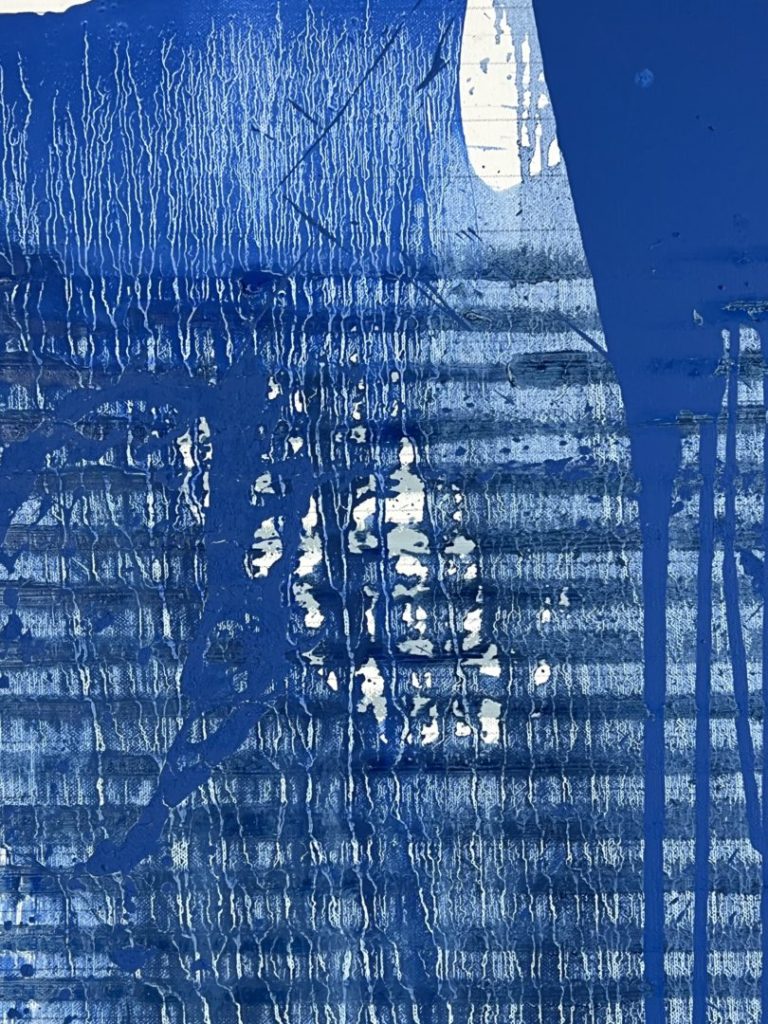 Huang Rui was born in 1952 in Beijing (China). He lives and works in Beijing.
An original founder of the avant-garde art group "Stars" in 1979, he is considered one of the founding members of China's contemporary art movement. After spending 14 years in Japan, Huang Rui returned to Beijing and became one of the main initiators and advocates of the 798 Art District, which has since become the symbol of the success of contemporary art in China.
Huang Rui is an artist whose work avoids easy taxonomy. Over the years, his pieces have taken on many forms, from painting to sculpture, installation and performance. Most of them are characterized by a spirit of rebelliousness and an interest in exploring how the human condition faces up to the impenetrable walls of authority. One of his most constant sources of inspiration since the 1980s has been his reading of the I-Ching (Book of Changes), from which he extracts a certain logic and regenerative spontaneity, which he manages to give visual and plastic form.
He has had numerous solo and group exhibitions in important institutions such as the UCCA and OCAT museums (Beijing), Guggenheim Museum (New York), the Rencontres de la Photographie d'Arles (Arles) and the Osaka Contemporary Art Center (Osaka). His works are part of prestigious collections such as the Guggenheim Museum.
Liu Wa & Yang Bao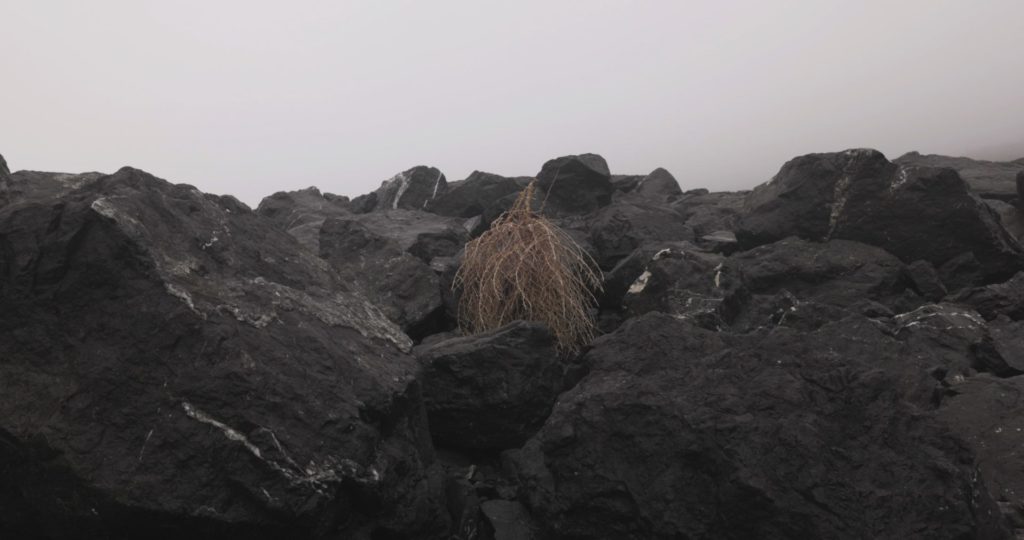 Liu Wa was born in 1994. She lives and works in Beijing and New York.
She is a multimedia artist who explores questions of boundaries, power and intersubjectivity through installation, video, painting and assemblage sculpture. Trained in anthropology, she seeks to decentralize human's dominant role in knowledge production through a multi-species lens. Her works create multi-sensory experiences that heighten the audience's sensuous receptivity to the more-than-human world. Liu's interdisciplinary practice interrogates the power dynamics between humanity and technology within a broader web of life..
She won the International Emmy Awards Young Creatives Award, Forbes 30 Under 30 Asia list, Porsche Young Chinese Artist of the Year, etc. Her works have been exhibited worldwide at prestigious institutions, including UCCA Center for Contemporary Art, M Woods Museum, TANK Shanghai, Museum of Contemporary Art Busan, Javits Convention Center of New York, Beijing Minsheng Art Museum.
Yang Bao was born in 1991 in Gansu (China). He lives and works in New York.
Composer and pianist, Bao's multi-media works create an experiential "synthesis of the arts" that is precise in texture while hypnotizing in motion. Inspired by classical music and post-human minimalism, his sensory-based "physical music" condenses complex emotions into poetic fables.
In his live performance "SOUNDMASS" at TANK Shanghai, Bao created an ever-evolving soundscape that transformed the oil tank into an architectural instrument. In his large-scale sound installation "Hear A Century Ahead," Bao's spatial-audio composition "Infinity Music—GODSPEED" mutates and refracts in infinity according to the progression of time and chance.
Bao has frequently performed at prestigious venues, such as Kimmel Center in Philadelphia, Lincoln Center in New York, and Jordan Hall in Boston, and Forbidden City Concert Hall in Beijing. His recent concerts include Chopin Piano Concerto No.1 with China Philharmonic Orchestra in their Spring 2022 Concert Season.
Listen to Yang Bao's album for Late Night Savage on Spotify
Fabrice Monteiro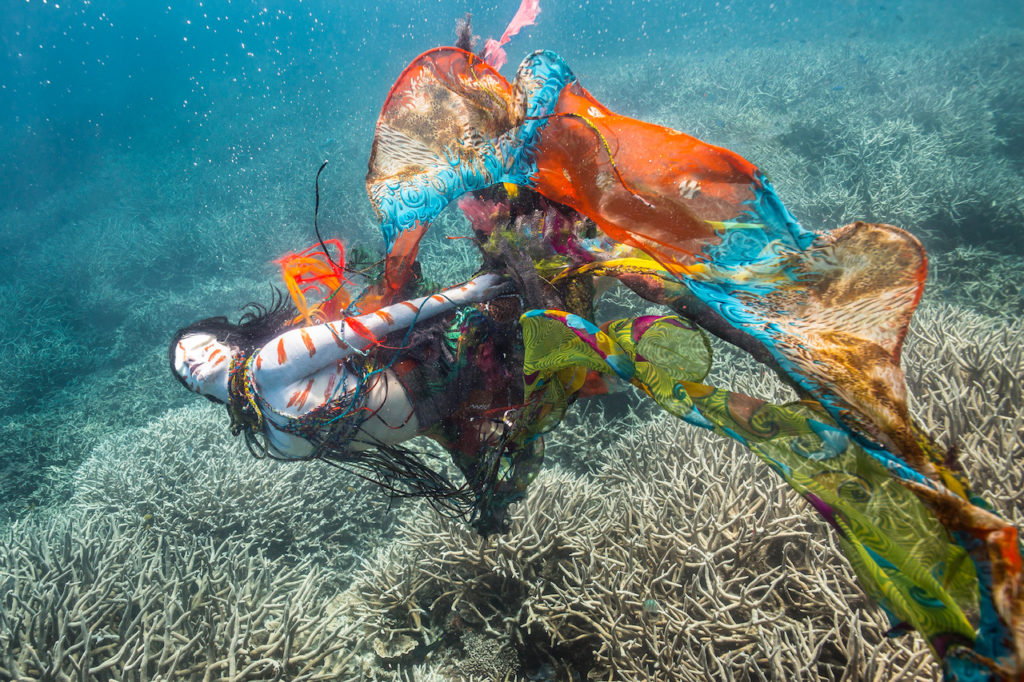 Born in 1972, in Namur (Belgium), Fabrice Monteiro grew up in Benin. He lives and works in Dakar (Senegal).
Fabrice Monteiro's photography straddles genres: photo-reportage, fashion and portraiture blend together to better reveal a "mixed" universe in the artist's image.
Deeply and genetically transcultural, Monteiro does not allow himself to be surprised by cleavage or bias but cultivates his characteristic richness through the projection of a double vision on the themes he addresses. From terrifying visions of a world strangled by waste in his series The Prophecy to highly stylized portraits resurrecting a forgotten history, the artist addresses issues of society, politics, religion and identity.
His work is notably collected by the Ethnographic Museum of Geneva, and the Museum of Contemporary Photography of Chicago.
Shi Guowei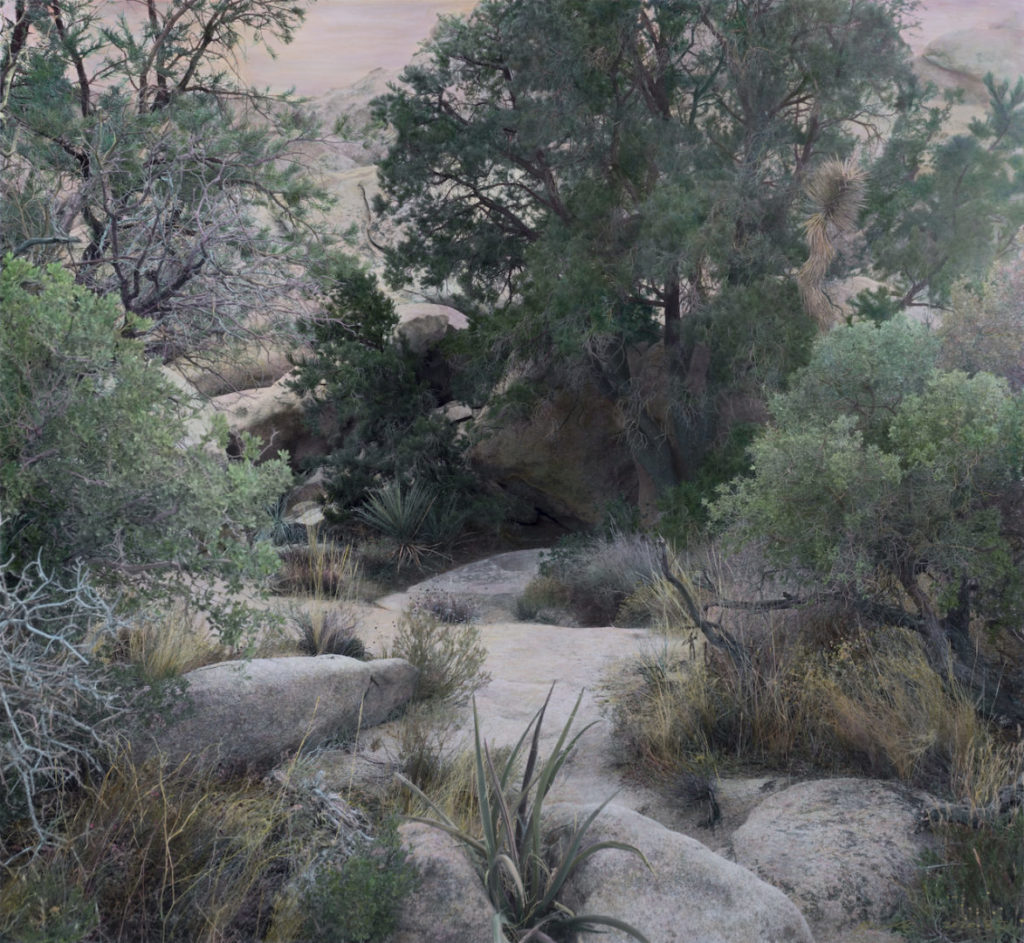 Shi Guowei was born in 1977 in Luoyang (China). He lives and works in Beijing.
Shi Guowei uses photography as a creative tool, but he consciously attenuates the properties of this singular medium. For several years, he has been trying to break the boundaries between photography and painting. Most of his photographed subjects are ordinary subjects, embodying a vague collective consciousness. He removes the color to find a monotonous black and white base. He then reapplies color in washes to create a unique photograph. Through this process, the artist shows his distrust of the objective world as much as he questions the objectivity of photography. As we bring our own emotions to the things we see, the only true colors are the ones that carry those emotions, and those colors can only be achieved through human intervention.
His work has been exhibited in solo and collective exhibitions, notably at the Shanghai Center of Photography (SCoP in Shanghai), the OCT Art&Design Gallery (Shenzhen), the Hayward Gallery (London), the MAK Museum Vienna, the Changjiang international Photography and Video Biennale (Chongqing), the Minsheng Art Museum (Beijing), the Hong Kong Arts Centre (Hong Kong), or at the Sundaram Tagore Gallery (New York). He is represented by the Magician Space Gallery (Beijing).
Anaïs Tondeur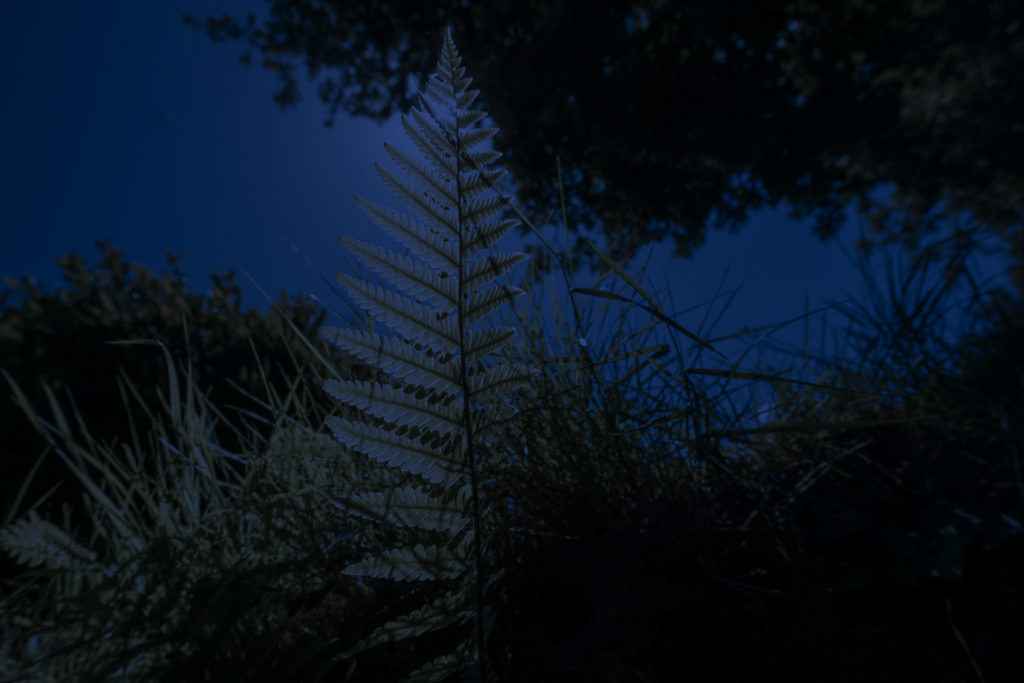 Anaïs Tondeur was born in 1985 in France. She works and lives in Paris.
Anchored in ecological thinking, the practice of Anaïs Tondeur has developed in a quest for new forms of political art. Crossing natural sciences and anthropology, myth-making and new media processes, she creates speculative narratives and investigations through which she explores other modes of interspecies cohabitation.
She has presented and exhibited her work in international institutions such as the Centre Pompidou (Paris), La Gaîté Lyrique (Paris), MEP (Paris), Frac Provence-Alpes-Côte d'Azur, Serpentines Galleries (London), Bozar (Brussels), Biennale Di Venezia, Pavillon French, (Lieux Infinis), Houston Center of Photography (United States) or the Nam June Paik Art Center (Seoul).
Wiktoria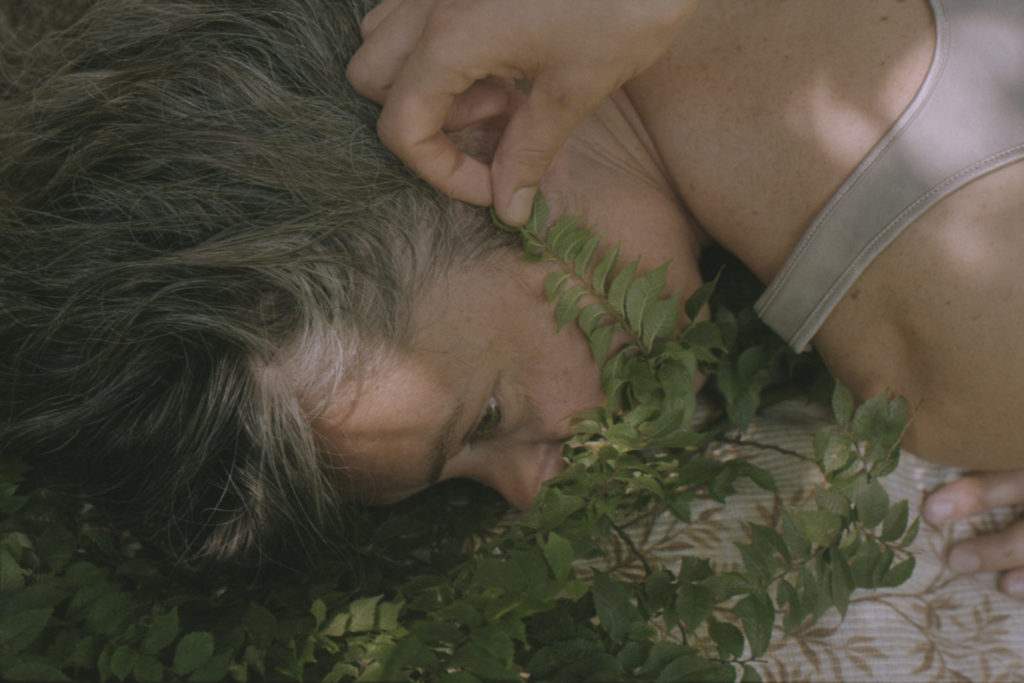 Wiktoria was born in 1991, in Lublin, Poland, graduated the Fine Arts Academy of Warsaw. She works and lives in Paris.
Wiktoria's work, with photography, video and collage, has so far explored the relationship of individuals to a community through our societies' rules and history. Her practice now focuses on our relation to nature, using sculpture and performance. The conception of performative installations, objects, traces, ephemeral engravings come to enrich his research on our perception of nature.
She is the recipient of the François Schneider Foundation Contemporary Talent Award (2019), the Art of Change 21 Award (2020), and the Arles Discovery Award – Public's Choice (2018), among others. Her work has been exhibited in France and abroad at the Mucem in Marseille, the Rencontres de la Photographie d'Arles, as well as at the Museum of Art Pudong in Shanghai (China). She is represented by the Krupa Gallery (Wrocław).
As the recipient of the Madame Figaro – Rencontres d'Arles award for women photographers, she was invited at the 2018 Jimei x Arles International Photo Festival when directed by Bérénice Angremy and Victoria Jonathan.